Phase one of SA Connect to begin in April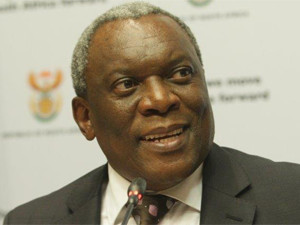 The first phase of SA Connect will kick off next month, with plans to have more than 4 000 schools online by mid-year.
This is according to telecommunications and postal services minister Siyabonga Cwele, addressing the inaugural conference of the WiFi Forum of South Africa in Johannesburg today.
Cwele announced the first phase of implementation for SA Connect will begin next month. "We will connect 580 clinics, 4 444 schools, 182 police stations and 572 other government offices to the internet by June this year," he said.
The SA Connect policy framework was important for the forum to reflect on as it discusses the best means to deploy WiFi in South Africa, said Cwele. "The inexpensive equipment used to create Wifi hotspots and their low operating costs make it possible for widespread adoption of WiFi as a delivery method for the goals of SA Connect."
Last month, president Jacob Zuma highlighted broadband as one of the country's nine focus points for this year during his State of the Nation Address.
Cwele also stressed the critical role access to Internet connectivity has to play as the country seeks to grow the economy, which is languishing and only expected to grow 2% this year. The forum is a voluntary industry body comprising operators, service providers, technology providers and associated parties that have been tasked with implementing reliable and affordable WiFi across South Africa
By 2020, South Africa should achieve a 100% penetration rate for broadband, with all South Africans connected. Cwele said that currently, Internet is at 49% penetration, while high-speed broadband only has a penetration rate of 17%.
"In pursuit of this goal, government has developed SA Connect, our national broadband policy to guide how best we can roll out broadband and ICT services to all South Africans," added Cwele.