MultiChoice welcomes ConCourt DTT ruling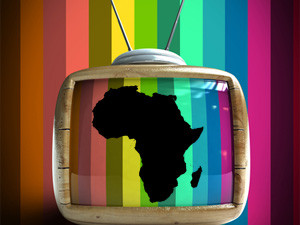 MultiChoice has welcomed the Constitutional Court's (ConCourt's) order in favour of the non-encryption of five million government-subsidised set-top boxes (STBs) for the digital migration process.
"We trust this will pave the way for the long-awaited migration to digital terrestrial television [DTT]," MultiChoice said in a statement.
Last week, the ConCourt upheld an appeal by former communications minister Faith Muthambi against last year's judgement of the Supreme Court of Appeal (SCA), which had ruled in favour of encrypted decoders.
The SCA at the time said a clause in an amendment to the Broadcasting Digital Migration (BDM) policy was unlawful and invalid, and set aside the provision in the policy that suggested government-subsidised STBs would not have encryption capability.
Muthambi, the SABC and MultiChoice-owned M-Net then filed applications with the ConCourt for leave to appeal the SCA ruling, and their applications were opposed by Etv, SOS Support Public Broadcasting Coalition and Media Monitoring Africa. Last week's ConCourt judgement then set aside and replaced the SCA order.
"This outcome is good news for consumers and it will serve as a stimulus for the growth of the electronics manufacturing sector and the broadcasting industry," according to MultiChoice.
"The policy of non-encryption will ensure poor households benefit from and are included in the migration from analogue to digital terrestrial television and that taxpayers are spared millions of rands in unnecessary costs associated with encryption."
MultiChoice commented that in the chief justice's decision, he noted that "none of the broadcasters, including free-to-air broadcasters, would be required to do any more than they have previously been required to do. Nor would any be deprived of any advantage or privilege currently enjoyed in relation to access to their viewership and profit-making opportunities."
MultiChoice said this "allays any fears previously raised regarding the implications of the non-encryption policy".
Meanwhile, new minister of communications, Ayanda Dlodlo, says she "has noted the judgement" and "is pleased the department can now proceed with the implementation of the DTT programme, bringing SA a step closer to meeting its December 2018 switch off deadline".
Dlodlo previously said she would introduce the encrypted form of digital terrestrial television in line with the policy of the African National Congress, and not Muthambi's BDM policy.
SA has been planning for digital migration since 2008 but missed the June 2015 deadline to switch from analogue to DTT.