Hope for Tshwane's free WiFi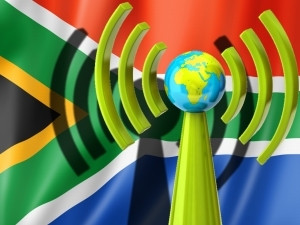 Project Isizwe has held successful talks with City of Tshwane officials to resolve the impasse that threatens to disrupt free WiFi access for residents across certain areas in the city.
This week, reports surfaced that Tshwane residents face losing access to the free WiFi service as Project Isizwe has warned certain areas may be cut off over the lack of funds.
According to reports, the service provider "claims not to have been paid, adding it was already forced to run services in some areas at its own cost".
In a statement, Project Isizwe says a joint proposal will be submitted to the municipality governance process for approval.
It explains: "The success of the network has been beyond anyone's prediction. Since August 2016, the usage has increased by 65%. This has a direct knock-on cost to supporting and sustaining the network at current levels.
"Free WiFi is saving the citizens of Tshwane over R40 million per month in the equivalent data cost if they had used cellular networks. The cost of sustaining the network is under R1.50 per month per citizen, or under R6 per month per active user.
"Project Isizwe and the City of Tshwane are pioneering the blueprint of how to deploy free WiFi such that it is sustainable and meets good municipal governance."
A non-profit organisation, Project Isizwe has been working with the city to facilitate the rollout of free WiFi for public spaces.
Championed by entrepreneur and HeroTel chairman Alan Knott-Craig Jnr, the free WiFi project offers Internet users a daily cap of 500MB.
Knott-Craig Jnr says he truly hopes the leadership of Tshwane gets behind the idea of free WiFi as a basic service, particularly in poor communities.
"The Tshwane free WiFi project is something our country can be proud of, having won numerous global awards, touching the lives of hundreds of thousands of people, and providing a template for the whole of SA.
"My dream is for all South Africans to have free access to the Internet," he says.