S&P downgrades Cell C after 'missed interest payment'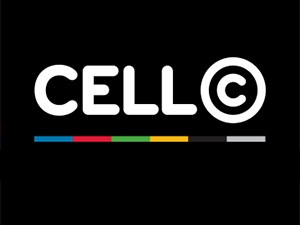 S&P Global Ratings today lowered its long-term corporate credit rating on Cell C to 'D' (default) from 'SD' (selective default) after the mobile network missed an interest payment.
S&P says Cell C faces constrained liquidity because of an ongoing delay in concluding a restructuring agreement, and the company has missed interest payments on its senior secured bonds, as well as other unrated debt instruments.
This as Blue Label Telecoms intends to buy a 45% stake in Cell C for R5.5 billion as part of a planned recapitalisation of the company. The management and staff of Cell C will also subscribe for 25% of the issued capital while the remaining 30% will be held by 3C Telecommunications under the planned restructuring.
The ratings agency also today lowered its issue rating on Cell C's EUR400 million (R5.7 billion) senior secured bonds, due in 2018, from 'CC' to 'D'. S&P says Cell C's decision to miss interest payments in January 2017 on the bonds is a default.
"Cell C had received waivers from its lenders for missing principal payments through January 2017 on its debt instruments, but it is now beyond the waiver period and has missed interest payments on its senior secured bonds," S&P says in a statement.
The telco has not sought bankruptcy protection and S&P expects it will continue to operate and meet its non-debt obligations, including payroll and suppliers. However, it notes that the company currently relies on its lenders not exercising their acceleration rights as negotiations on a restructuring continue.
"We revised our recovery rating on the senior secured debt to '4' from '3'. The '4' recovery rating reflects our expectation of approximately 45% recovery in the event of a payment default," the ratings agency explains.
Frost & Sullivan says it believes that the S&P downgrade will further hamper the restructuring of Cell C but that the downgrade could be reversed in the medium term, if the restructuring concludes.
"An expected recovery in the commodities market should see the rand strengthen and lead to price reductions by the mobile operator in the medium to long term; this will aid in preventing customer churn, whilst attracting new consumers to Cell C," according to Mauritz Venter, ICT research analyst at Frost & Sullivan Africa.
Spectrum issues
"The revised recovery rating and lower recovery prospects are mainly due to uncertainty over a potential buyer's ability to have unrestricted use of Cell C's spectrum, and the resulting impact to its value in a bankruptcy scenario," S&P says.
The ratings agency used the example of the Independent Communications Authority of South Africa's (ICASA's) decision in 2015 to place restrictions on the use of Neotel's spectrum by Vodacom when it tried to buy out Neotel. The acquisition was later abandoned by Vodacom.
"Uncertainty over which potential buyers could emerge and whether ICASA could restrict spectrum use makes Cell C's spectrum assets difficult to value. As such, our expectations for recovery could significantly improve or weaken depending on the circumstances," S&P adds.
"Uncertainty around spectrum allocation will impact the way forward for Cell C, in terms of monetary value of spectrum, and its transferability in the acquisition which, most likely, may be opposed by ICASA," according to Naila Govan-Vassen, ICT senior industry analyst at Frost & Sullivan Africa.
The planned recapitalisation of Cell C was announced in December 2015 and Blue Label originally planned to acquire a 35% stake before upping this to 45% in October 2016.