High growth expectations for 3D tech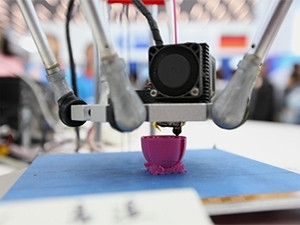 The global 3D printing market is expected to reach $20.7 billion in 2020 at a compound annual growth rate of 27.29%, according to Mordor Intelligence's latest forecast report.
The research report, titled "Global 3D Printing Market: Growth, Trends and Forecasts 2016 - 2022", says this is a significant increase compared to last year's $6.20 million.
According to the report, manufacturers have realised the advantages 3D printing offers to reduce material, labour and transportation costs, and governments across the world have already started investing in 3D printing R&D, which is having a positive impact on technology propagation and adoption.
In SA, for example, government recently introduced its 3D printing strategy, which aims to identify future market opportunities and products, and encourage the objective of creating new manufacturing industries. The Department of Science and Technology has committed to invest R30.7 million towards a collaborative R&D programme in 3D printing research.
The report says: "In future, the 3D printing market can transform the industry by re-imagining the entire supply chain.
"From a model where companies spend money on outsourcing labour and then paying for transportation via cargos, industry could move to a model where digital designs are sent to 3D printing farms. This will help localisation and regionalisation of the manufacturing process, challenging economies of scale."
The report also notes high costs of equipment needed to take 3D printing to an industrial scale and the lack an international standards body regulating manufacturers may limit the market.
"The challenges faced by the industry include threats posed to intellectual property due to its widespread adoption."
It adds: "Designs sent from one place to another can easily fall into the hands of hackers. Also, for adoption into industry-wide manufacturing, the printer hardware needs to develop as fast as applications grow."