Expect fibre price battles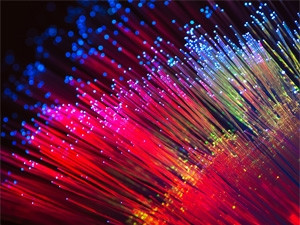 Consumers can expect fibre-to-the-home (FTTH) prices to drop in the foreseeable future, as SA's fibre "land grab" continues to heat up.
"I think that over the next 18 months, we will see some significant drops in the price of fibre services as we near the tipping point in the local market," says Ovum senior analyst Richard Hurst.
He says SA's fibre market has become "extremely competitive" with a wide range of players now active and targeting different market segments with a range of services and price points.
"In terms of the pricing models and strategies, it is still early days for the providers, implying pricing stargazes are based on a mix of old technologies such as ADSL and the concept of speed and consumption."
George Kalebaila, IDC senior manager for telecoms, media and Internet of things in Africa, agrees competition on price will continue in the short- to medium-term "until market consolidation has played itself out".
"We expect to see price cuts from players to attract customers, especially from smaller players who would want to make themselves attractive acquisition targets based on the size of the subscriber base. However, competition on price only will not be sustainable in the long run as it will hurt profitability prospects of all players."
This trend was already seen earlier this month, when MTN dropped the prices of its fibre data bundles by 50% "to boost the competitiveness of its propositions and ensure customers can access its high-speed fibre network cost-effectively".
The price revision came as no surprise to Arthur Goldstuck, MD of World Wide Worx.
"When you are more expensive than everyone else, without providing a service that is demonstrably better than that of anyone else, you have an unsustainable business model, and you have to change it.
"In a commodity business, which connectivity has become, if you want to be highly competitive, your prices must be as low as or lower than those of your competitors," adds Goldstuck.
Winning customers
Hurst says the competitive environment has spurred the sudden uptake of fibre, as well as ongoing price declines.
"Fibre providers are firmly in a growth market but they will need to continue to drop their prices to win new customers. However, as they scale up, this will be a natural evolution of the market."
Kalebaila says the current fibre market is reminiscent of the early days of mobile deployments in Africa, when early entrants were in a race for wider coverage and subscriber acquisition.
"At this stage of the market development, profitability is not a major concern for key players, especially the traditional big players. Key focus is to acquire as much market share in terms of subscriptions as possible for long-term sustainability ? as connectivity is the low margin utility business."
The players
BMI-TechKnowledge telecoms sector specialist Tim Parle says so far, the "land grab" continues and in most cases only a single physical infrastructure provider is active in any given suburb. Goldstuck says that at an infrastructure level, the smaller players are leading the way because they are nimble and can respond faster to consumer demands and preferences.
"Telkom should have been in Parkhurst [in Johannesburg] more than five years ago ? we were saying back then they should be leading a fibre revolution. Instead, it took a completely unknown entity like Vumatel to lead the way. Only then did Telkom announce its first 20 suburbs, including Parkhurst ? from which it quickly withdrew when it discovered it was sewn up by Vumatel.
"That harsh lesson ? a spanking, if you like ? from a little guy has taught Telkom to be a lot more flexible and nimble. MTN has learned the same lesson at a service provider level, and will now be far more competitive than the little guys would like," Goldstuck adds.
Hurst says Telkom still has one of the largest fibre networks in the country, but agrees the operator "should have been leveraging its fibre assets at the outset to win customers not only in the enterprise markets but also in the consumer space".
"There is competition at the service layer and several of the companies known for ADSL bandwidth services are active in the FTTH market as resellers, namely Vox, WebAfrica, MWEB, Afrihost. These companies are working hard to promote their services and win over customers," says Parle.
Hurst notes that so far the smaller players have been able to carefully select their battles and pick the right markets to go after.
"Now you have Telkom pushing the service provider boundaries, MTN cutting its prices to be competitive, and Vodacom preparing to pounce," adds Goldstuck.
He says there is little doubt the big telecoms operators will be the major first tier players; however, "at suburban level, the likes of Vumatel and Fibrehoods, and for enterprises, Internet Solutions, Connection Telecom and MetroFibre, make for a very solid second layer".
Constant consolidation
Goldstuck says competition in the fibre market was certainly sparked by the arrival of the small, nimble players that were able to sign up affluent suburbs not being addressed by the major players. Once the enthusiasm for fibre was demonstrated in this way, the big players followed suit.
"Playing catch-up has been more than just keeping up with the smaller players ? it's also been about differentiating themselves from their main rivals and carving out market share before they do," says Goldstuck.
"The barrier to entry [for service providers] is low, as they don't have to lay down infrastructure, so we can expect an explosion of providers, followed by consolidation of the bigger of the small players, followed by continual emergence of smaller players."
Kalebaila agrees "consolidation in the medium- to long-term is a given", because the market can only accommodate a few big players that will have the economies of scale to be profitable.
"Right now, the infrastructure providers are kept so busy ? or should be ? that they wouldn't notice competition. The service providers, however, will be feeling massive pressure from the competition, and that will result in an ongoing price war, until the industry is more consolidated," concludes Goldstuck.