SA opens giant solar plant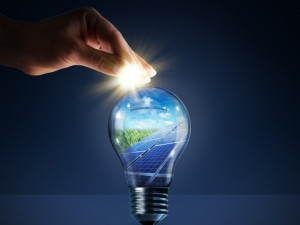 TerniEnergia, an Italian-based renewable energy company, has completed the first of the two giant solar plants in SA.
The photovoltaic (PV) plant, located at Paleisheuwel in the Western Cape, has been connected to the national transmission grid managed by Eskom.
TerniEnergia has completed the construction of the PV plant, with a total installed capacity of 82.5MWp.
The worksite of Paleisheuwel, which is spread over an area of 240 hectares, has employed more than 500 workers in the various functions for the installation of 611 000 PV panels, with a capacity of between 125Wp and 140Wp.
TerniEnergia has supplied all solar modules and inverters for the project and will also provide operations and maintenance for the plant's 25-year lifecycle.
In December last year, TerniEnergia announced the deal with Avanti Communications, a UK-based provider of satellite data communications services. Avanti was to provide high-speed broadband connectivity to TerniEnergia's PV energy plants in Paleisheuwel and Tom Burke.
TerniEnergia uses Avanti's Ka-band satellite technology to provide high-speed broadband connectivity to its Paleisheuwel and Tom Burke plants. The satellite service is provided via a virtual private network ensuring IP traffic remains secure and encrypted from end-to-end.
The two projects represent a combined investment of approximately $197 million.
Deployed via Avanti's HYLAS 2 satellite, with 100% coverage of SA, high speed Internet connectivity will facilitate the data exchange between TerniEnergia's plants while providing operational support and remote reporting capability.
TerniEnergia first entered the South African solar market in 2012 with the development of a 9.5MW project in Cape Town. In August 2014, as the company signed the deal to develop the solar plants in Paleisheuwel and Tom Burke, it also announced its plans to realise a 280MW pipeline in the country.
"Connecting our power plants is a crucial move for TerniEnergia in addressing the major energy and infrastructure challenges in South Africa," says Sergio Agosta, CEO of TerniEnergia.
"The power crisis requires us to work fast to deliver to ever-increasing demand for renewable and sustainable energy supply. Avanti's high speed and reliable broadband will enable us to drive efficiencies across our sites and accelerate our delivery of energy across South Africa."
Although still heavily dependent on fossil fuels, SA has been championing the use of renewable energy sources. Solar, biomass and wind energy systems are being rolled out in the country at a steady pace and feeding clean energy into the strained electrical grid.
SA committed to an energy generation infrastructure development plan for 2010 to 2030, known as the Integrated Resource Plan. Under the initiative, the country aims to achieve 9 600MW of solar power capacity by 2030.
Earlier this year, the country officially switched on the R5 billion Bokpoort concentrated solar plant in Groblershoop, Northern Cape.
Last month, SA also opened the first prototype hydrogen fuel cell forklift and refuelling station at Impala Refining Services in Springs, Gauteng.
Power utility Eskom last month also secured a R2.6 billion loan from the National Development Bank - formerly BRICS Development Bank - to invest in renewable energy in SA.