Robotics market on upward trajectory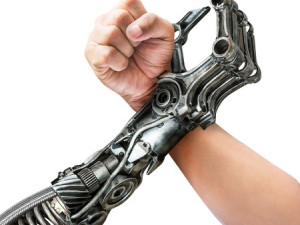 Worldwide spending on robotics and related services will more than double by 2020, the International Data Corporation (IDC) revealed.
In a statement, the IDC said the robotics market will grow from $91.5 billion in 2016 to more than $188 billion in 2020.
"The market for robotics continues to experience tremendous growth," said John Santagate, research manager, supply chain at IDC Manufacturing Insights.
"This growth is really fuelled by a combination of technology improvements, expanded use cases, and acceptance in the market. Innovators in the field of robotics are delivering robots that can be used to perform a broader range of tasks, which is helping to drive the adoption of robotics into a wider base of industries."
One of the industries that accounts for the majority of robotics spend - and is likely to continue doing so throughout the forecast - is manufacturing.
After manufacturing, the three industries with the largest robotics spend in 2016 were resource ($8 billion), consumer ($6.5 billion), and healthcare ($4.5 billion).
The IDC expects the consumer and healthcare industries to experience the fastest growth over the 2015 to 2020 forecast period.
"Robotics is now an integral part of industry transformation, which has brought about significant improvement in operational agility and efficiency in both developed and emerging markets," said Dr Jing Bing Zhang, research director, robotics at IDC Manufacturing Insights.
"We are seeing faster growth of robotics adoption in general industry roles, and some of the leading suppliers we tracked have enjoyed compound annual growth rates of more than double that for the automotive industry for the past few years."
Geographically, the Asia/Pacific region, including Japan, will account for more than two-thirds of total robotics spending throughout the forecast.
Last year, Europe, the Middle East and Africa was the second largest region, with expenditure of $14.7 billion, followed by the Americas with a spending total of $12.9 billion.