Telcos defend data expiry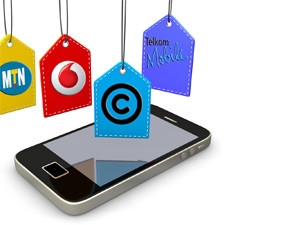 South African telecoms operators have defended their policies around the expiry of data bundles, after ICASA announced plans to look into the practice, calling it an "area of concern".
"The authority believes that this practice is to the prejudice of consumers. To this end, the authority is consulting with the National Consumer Commission (NCC) to explore possible measures to deal with this practice in terms of the provisions of the Consumer Protection Act, 2008," ICASA said in a statement.
"I think the issue of data expiry is something that will need some investigation to determine what is fair to both the consumer and the network operator," according to Richard Hurst, research director at Market Monitor.
Cell C, Vodacom and MTN all told ITWeb they comply with the current Consumer Protection Act's rules around the expiry of data.
"The expiry rules enable mobile network operators to utilise network capacity more efficiently and to forecast with more certainty what the likely usage of the network will be," according to Vodacom spokesperson Byron Kennedy.
"Cell C sells data bundles at specific volumes of data for a specified period of time, at a specified rate. This allows us to provision and manage our network correctly in order to provide the best quality of service," the operator says.
A common misconception is that data is a physical thing, when in fact it is a service.
"When you buy 1GB, you are buying access to the data service for a specific time period and up to that specified data amount. Vodacom purchases capacity on data 'pipes' from other providers. If we over-provide capacity and it's not used, that data can't be resold," explains Kennedy.
"The issue of data expiry deals with the notion that unconsumed data cannot be carried over indefinitely and that it needs to expire at some point in time, as the operators have capitalised these costs and need to recoup their investment," explains Hurst.
MTN SA corporate services executive Graham de Vries says the telco has "noted the concerns raised" and the decision taken by ICASA to look into the practice and "MTN is looking forward to engaging both ICASA and the NCC on this matter".
#DataMustFall
The cost of data has been a hot topic of conversation for South Africans after Parliament's portfolio committee on telecommunications and postal services spent two days last week hearing submissions from government and regulatory bodies, civil society organisations, telecoms operators and the public on the cost to communicate using mobile data. The public took to social media under the banner #DataMustFall but also questioned why data must expire at all.
Because data has an expiry date, it helps mobile operators to better predict how much traffic they will need to carry on their networks. Vodacom says extending expiry dates on data will increase the price of data, rather than reduce it. Kennedy says the shorter the expiry period, the greater the certainty there is in terms of when the data will be used. This means operators can offer lower data bundle prices on data with shorter expiry periods.
"It follows that longer expiry periods attract higher pricing," he says.
South Africa's mobile operators all have a wide range of data bundle options for both prepaid and postpaid customers that vary in cost and validity periods. A common practice for data expiry is that data bundles expire at the end of the following calendar month from the date of activation. Telkom's once-off data bundles follow this rule, as do Vodacom's standard data bundles. However, some operators, like Cell C and MTN, also have daily promotional bundles that expire at midnight on the day of purchase, while Vodacom has a 'Power Bundle' offer that only lasts one hour.
Section 63(b) of the Consumer Protection Act reads: a prepaid certificate, card, credit, voucher or similar device does not expire until "(a) the date on which its full value has been redeemed in exchange for goods or services or future access to services; or (b) three years after the date on which it was issued, or at the end of a longer or extended period agreed by the supplier at any time."
However, once the voucher has been used to load data or airtime, then most operators believe standard expiry rules apply and the three-year requirement of section 63 falls away.
Hurst believes data rates will be a new battleground for network operators and could lead to some interesting price cuts and new bundles arriving on the market in the near future.
"I think what we will see will be a middle ground with data prices falling and expiry dates becoming shorter. Just what exactly the determination from the regulator will be, we will have to wait and see," he adds.