Carrier Ethernet demand soars in Africa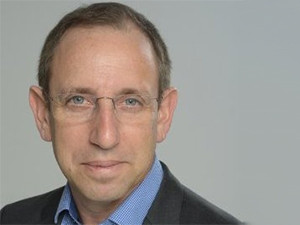 Demand for Carrier Ethernet connectivity and higher bandwidth speeds continues to increase in Africa.
This is according to Daniel Bar-Lev, director of certification and strategic programmes at the Metro Ethernet Forum (MEF), speaking at the Carrier Ethernet 2.0 and Lifecycle Service Orchestration Seminar in Pretoria yesterday.
MEF hosted the seminar to provide the latest information about the developments, certification and use cases of Carrier Ethernet 2.0 services, as well as the strategic market shift towards lifecycle service orchestration supporting both software-defined networking and network function virtualisation.
Bar-Lev noted as cable capacity in African markets expands, Carrier Ethernet is becoming the technology of choice for service providers and enterprises that need flexible bandwidth.
"There is opportunity for Carrier Ethernet to continue to take up all over the world and the opportunity is ripe in Africa to greatly enhance the way people work, live and play with Carrier Ethernet services."
He pointed out Carrier Ethernet services' bandwidth is projected to exceed 75% of total global business bandwidth by 2017. As a result, the MEF hopes to expand the base of professionals with expertise in Carrier Ethernet standards and services in Africa.
Speaking to ITWeb on the sidelines of the seminar, Ben Maddison, director, technical at Workonline Communications, said there has been an improvement in Africa's regulatory environments, producing a surge in the adoption of Carrier Ethernet on the continent.
Maddison believes Carrier Ethernet is almost becoming the automatic service enterprises ask for when they are trying to link their IP services to their offices - transitioning it from a niche product into mainstream one.
Among its benefits, Carrier Ethernet offers a lower price point per Mbps, increasing its value for high bandwidth connectivity for major enterprises, data centres or wholesale services. It also offers bandwidth scalability for enterprises.
However, regardless of the growing adoption of Carrier Ethernet in Africa, there remains confusion around Carrier Ethernet concepts and standards among many service providers, said Craig Easley, president dean of academic affairs at the Carrier Ethernet Academy.
Easley pointed out training is needed for both engineers and sales people to give the right services to the end-user.
Michele McCann, business development manager at Teraco Data environments, said enterprises that are adopting MEF standards are the ones that are succeeding into the future. "Understanding the language is important for it will give you credibility with customers," she added.
Awareness of the MEF standards and carrier Ethernet services are needed to develop in-house Carrier Ethernet expertise within its organisations, said Easley.