Orange on track with WiFi, ISP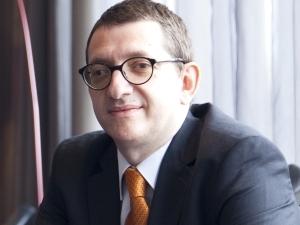 WiFi is the future Internet access mechanism of choice for Western Cape's township communities, which rely heavily on mobile phones when it comes to engaging online, according to Orange Horizons.
After launching a free WiFi service in four districts of Khayelitsha and Mitchells Plain in partnership with the City of Cape Town in November 2014, Orange Horizons - Orange's local consumer arm - carried out the first part of a marketing survey of more than 200 Internet users within the area.
The survey was conducted in areas of Khayeltisha and Mitchells Plain, within 500m of the WiFi access points, to measure the demographic profile of the Internet users in the areas, analyse Internet access methods and use in the areas, and evaluate the awareness around the Orange brand and the potential for future services.
When the service launched, users were allowed a maximum of 200MB per day, which was increased to 3G per day in February. The survey was carried out during March and April.
The first key findings of the study highlighted the following:
1. A 98% penetration rate of Internet usage among respondents.
2. Multiple daily connections across 70% of respondents, for several hours a week (up to five hours a week across 50% of users).
3. 94% of respondents said their primary source of connection remains mobile phones, while 60% use tablets and laptops.
4. Sophisticated usage of the data, with the majority of users browsing, messaging, using social media, and streaming and downloading content.
5. 50% of respondents wish to use the Internet more, going forward.
6. In future, 66% of respondents see WiFi as their most necessary Internet connection.
7. 68% of respondents were aware of Orange as a service provider and more than 60% of respondents made use of the service.
8. 63% of respondents showed willingness to pay for Orange WiFi.
9. 94% of respondents access the Internet using smartphones, 33% via PCs and laptops, and 26% via tablets.
10. In terms of use, 84% of respondents said they used the data for social media connection, 82% for messaging, 80% for Web browsing, 77% for e-mails, and 45% for downloading content.
Orange Horizons MD S'ebastien Crozier says the aim of the Western Cape's free WiFi project is to "assist in bridging the divide in South Africa and Africa by providing Internet access to those populations that have been largely disconnected thus far".
Crozier says the company is satisfied with the results of the first wave of its WiFi study. "We believe [these] are in line with our vision of a world where Internet access is available to all."
He says the French telco's plan to launch an Internet service provider in SA is on track to be realised by the end of this year.