E-toll delinquents face 'real consequences'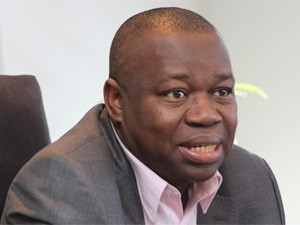 The South African National Roads Agency Limited (Sanral) has threatened motorists who continue to default their e-toll payments with "real consequences".
In an interview with ITWeb, Vusi Mona, GM for communications at Sanral, said failure to pay e-toll is an offence. Sanral has stepped up its collection activity, including the use of professional agencies, he pointed out.
The interview followed reports that Sanral is owed more than R11 billion in outstanding e-toll fees. This was revealed this week during a meeting between Sanral executives and Parliament's standing committee on public accounts.
E-tolling on the Gauteng freeway system started on 3 December 2013, after much controversy. However, it has been met with ongoing resistance from motorists.
According to Mona, there are approximately 2.5 million vehicles using the e-toll network in Gauteng on a monthly basis. Of these, he said, 1.45 million are currently registered, of which 1.3 million have accounts in good standing.
He siad debtors who continue to ignore e-toll bills and debt collection efforts, were targeted in a concerted debt recovery plan by Sanral that started on 1 October.
Sanral has so far prepared approximately 6 500 summonses targeting e-toll defaulters. "The decision to issue summons to debt defaulters was taken after the conclusion of the 'less 60% offer' made to road users. The preparation and issuing of the summonses is a continuous process and has been taking place," said Mona.
He also noted the administrative process by which the issuing of vehicle licence discs is blocked for contravening the National Roads Act "is being finalised now that the court process with the service provider managing the eNatis system has been concluded in court".
All government agencies have a responsibility to collect outstanding public monies, he noted. "Sanral is no different, and it will continue to ensure that it fulfils this mandate by communicating to all account-holders who have outstanding e-tolls, that there are real consequences to continued delinquency."
He added that these outstanding funds must be collected and the problem facing those that owe money will not disappear.
Sanral also notes the motor vehicle industry has borne an administrative burden as a result of the e-toll project when trading in motor vehicles.
"Typically, outstanding e-tolls are not visible to dealers and, as such, vehicles are traded in without e-tolls being settled. As a result and due to the fact that non-payment of e-tolls constitutes an offence, the motor industry has requested that such encumbrances be listed on a database, in order to reduce the administrative, commercial and customer service burden that may be experienced when on-selling a vehicle to a buyer," Mona said.
"This is similar to listing outstanding finance due as an encumbrance on a vehicle as well as outstanding traffic fines, which allows the dealer full sight of all possible liability and reduces the likelihood of fraud."
On why some motorists are not paying e-tolls, Mona said: "We do know that it is not that e-tolls are not affordable. Sanral's records show that more than 75% of the registered vehicles fitted with e-tags pay less than R100 per month - and that the absolute maximum payable is R236 per month for registered light vehicles.
"We urge those who are on the fence about paying to speak to us about their debt and how they can pay. Should e-tolls fail, the domino effect on the economy will prove disastrous for the country."