Unified comms slowly finding its way in SA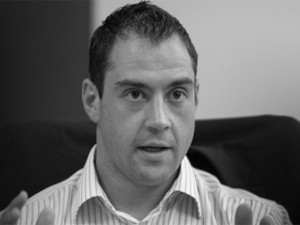 The trend towards bring your own device (BYOD) in the enterprise, coupled with the growing maturity of cloud-based unified communications (UC) solutions, promises to spur greater adoption of UC platforms and applications in SA.
That comes after lacklustre adoption and growth for UC technologies worldwide as end-users have struggled to come to grips with the business case and make sense of the complexity of the technology.
South African vendors focusing on this space say the pervasiveness of smartphones, tablets and other consumer devices in the workforce - coupled with the growing ease and falling costs of unified communications solutions - has at last created an environment where the long-hyped technology can thrive. What's more, falling bandwidth costs and faster mobile data networks have also made it more affordable for companies to roll-out unified communications solutions.
This falls in line with a global growth trend that follows years of dashed expectations. Market researcher IDC reckons the UC technologies and services market will grow from $26.2 billion in 2013 to $38 billion by 2016.
According to IDC, mobility, collaboration, videoconferencing, and business process integrations with communications are driving interest in UC. Yet many companies still face challenges over issues such as cost justification, return on investment, identifying proper use cases, implementation and support skills, and integration complexities in their UC deployment projects.
UC encompasses instant messaging, presence awareness and management, voice, video communications, collaboration, mobility, and more. Not all of these applications and technologies are being adopted at the same pace, but most industry observers agree that UC is gaining traction in South African business.
The technology and concepts behind UC are not new - most of it has existed in some form for many years, says Juri Nysschen, CEO of South African UC platform provider Grey.Telecoms. What matters is how well organisations are able to integrate the components into a single solution that is seamless and easy to use, he adds.
The major driver for adoption of UC in SA lies in mobility - organisations are looking to reduce communications costs while improving flexibility and responsiveness, says Nysschen. For example, there's massive demand for solutions that provide users with the ability to make and receive mobile calls over IP, whether they're on a GSM or WiFi network.
Wayne Speechly, communication and cloud executive at Internet Solutions, says three converging trends are reshaping the ways people communicate: consumerisation of IT, social media and UC. As a result of these trends, end-users, clients and business partners now want to be able to access the organisation through a range of channels when it suits them.
Blurring boundaries
BYOD is blurring the lines between employees' personal and work devices, says Jacques-Philippe Roederer, Cisco's head of collaboration for Africa. The result is that workers are beginning to ask for access to the same tools at work that they use in their personal time. End-users want to be in control of the applications they use to communicate, with major implications for how companies roll-out their UC platforms. Enterprises must deliver applications that users will want to buy into if they want to drive adoption, Roederer says.
Another implication of the BYOD trend is that there could be a surge in adoption of video as a communications mechanism, since most smart devices feature an integrated camera, says Roederer. Video remains a niche application, but growing personal and business use of it as a communications and collaboration medium is one of the reasons Cisco expects video to account for 80% to 90% of Internet traffic worldwide within five years, he adds.
One reason for poor uptake of unified communications in the past was that the technology was not centred on the needs of the end-user.

Uriel Rootshtain, Office division lead, Microsoft SA
Maturing technologies should help to spark more growth in the local UC market. "One reason for poor uptake of unified communications in the past was that the technology was not centred on the needs of the end-user," says Uriel Rootshtain, Microsoft South Africa's Office division lead. The experience wasn't necessarily seamless or intuitive, especially when apps were accessed outside the boundaries of the enterprise network.
This picture has started to change in recent years, he adds. For example, tools like Microsoft's Lync offer a robust end-user experience on any Internet connection, while still providing the security features IT managers require. There's no need for a VPN connection; in addition, the software is designed to cater for network connections with varying quality of service.
User at the centre
Cloud-based solutions are also making it affordable for SMEs to deploy UC, while clearing the way for larger organisations to deploy the applications and functionality they need quickly, at low risk, and without any capital outlay.
Cloud solutions provide organisations with a great deal of flexibility in rolling out their UC platforms, says Hennie van Tonder, head of product at MWEB Business. This is especially important for those organisations that don't have the skills and budget to implement and manage expensive systems with all the protocols, security and infrastructure required to make them work.
Yet, UC faces a range of challenges in the South African market. Adoption and usage of UC still tends to be piecemeal and siloed, with an emphasis on simpler applications rather than advanced presence management and collaboration solutions, says Roederer.
"The technology is not yet as mainstream and mature as one would expect," says IS' Speechly, pointing to high deployment and bandwidth costs, and a lack of integration between different UC platforms as particular problems.
Although applications such as Lync and Cisco Webex have started to gain traction, there's not much integration of these tools with other business applications, he adds. Functionality for UC across the enterprise's boundaries is still fairly limited - one still needs to set up a voice or videoconference to collaborate with a customer or partner.
The challenges here include secure integration of UC across organisations, business processes and employees that are not yet ready for real-time collaboration and communication, and integration with legacy applications.
"Organisations can't just switch on unified communications - they have a lot of legacy systems that need to be refreshed and brought up to speed," says Speechly. "The costs to deploy unified communications or integrate them into the organisation can often be prohibitive. That's where cloud can be useful as a low-touch, high-value entry point."
Despite dramatic cost reductions in recent years, costs for data and voice are still more prohibitive than it is enabling for UC in SA, he adds. In addition, the user experience across connectivity options such as 3G is variable. When organisations are dealing with their clients, they'll rather use switched GSM calls than VOIP, driving up costs.