Vodacom, PRASA in R1bn deal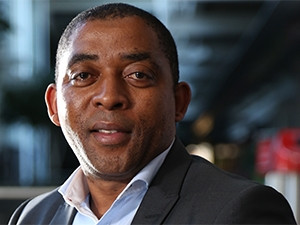 Vodacom has entered into a 15-year strategic telecommunications partnership agreement with the Passenger Rail Agency of South Africa (PRASA) - through its subsidiary Intersite Asset Investments - with an estimated total value of over R1 billion.
"We are humbled by PRASA's decision to choose us as their strategic partner to help them monetise their existing ICT assets. At Vodacom, we have long believed in the strategic role to be played by partnerships and alliances to optimise existing ICT asset utilisation in South Africa," says Vuyani Jarana, chief officer for Vodacom Business.
The agreement will see Vodacom leasing PRASA's dark fibre-optic cables for the duration of the contract, and making these assets commercially available to government and enterprises, including other carriers and mobile network operators, through Vodacom's wholesale and carrier division.
It also seeks to further monetise PRASA's telecoms assets by leveraging Vodacom Business' enterprise channel capability. This broadly includes multiprotocol label switching, virtual private network connectivity, unified communications and collaboration, metro e-fibre access, microwave access, dedicated Internet access, hosted exchange, security information event management and Internet access.
Jarana says the agreement is "one of our most innovative partnership initiatives to date", alongside the IBM CMS data centre partnership, which was announced earlier this year.
The agreement forms part of PRASA's telecoms assets commercialisation process, which began in 2013, and is designed to support PRASA's goal to provide quality passenger rail services to commuters.
Intersite CEO Cromet Molepo says its mandate is to exploit PRASA's assets through the use of strategic partnerships to create sustainable value that benefits the people of SA.
"This partnership with Vodacom is the first significant milestone in our journey towards effective and sustainable commercialisation of PRASA's telecommunications assets, with more innovative possibilities down the road.
"The combination of extensive optic fibre network, GSM-R towers, and data centres, all located in and around major metros in South Africa, positions Intersite well as strategic partner of choice in the ICT industry," he adds.
Rail assets
Globally, rail agencies invest in strategic telecoms assets such as optic fibre to manage locomotive traffic. PRASA has over 900km of fibre along its railway lines and stations.
Through the technology partnership agreement, PRASA will be able to generate revenue through its fibre assets as well as on-sell Vodacom's enterprise products and services to the wider enterprise market in SA.
"The South African economy is quickly digitising, the demand for high-speed broadband is increasing daily, and optic fibre network deployments are crucial in the delivery of high-speed broadband services. It therefore makes perfect sense for Vodacom to work with strategic partners like PRASA to weave together existing fibre assets to create wider networks that shorten time to market," adds Jarana.
The PRASA partnership agreement comes after the National Treasury's confirmation earlier this month that Vodacom had secured a four-year government mobile communications contract, reportedly worth around R5 billion.
PRASA says it will, in future, also provide free WiFi access to schools within a 5km radius from its stations to support schools previously without Internet access. In addition, PRASA's commuters, estimated at about 2.5 million a day, will be able to receive secure, free WiFi access while they are within PRASA facilities.