ICT White Paper 'creates telecoms monopoly'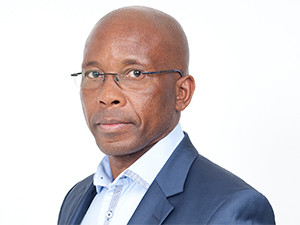 MTN believes government's plans to create a wholesale open access network (WOAN) will be anti-competitive and essentially create a monopoly in the telecoms market.
This is according to MTN SA CEO Mteto Nyati, explaining the mobile operator's reaction to government's newly published Integrated ICT Policy White Paper.
Nyati told ITWeb via e-mail that the creation of a WOAN ? from which all operators will need to buy capacity ? "is nothing other than the creation of a monopoly".
"It seems to be counter-intuitive that South Africa has spent the past 22 years creating the regulatory environment for competition to flourish only to revert back to a monopoly. MTN knows of no other country where such a structure has been implemented or is successful," he says.
Nyati adds that in general, MTN is in agreement with the policy's objectives of ensuring more South African citizens have access to communications services. However, "MTN prefers competition to bridge the digital divide rather than large-scale policy and regulatory interventions on a variety of topics".
The White Paper argues the new open access regime necessitates a revised licensing framework to accommodate more players and open up the market for more competition.
"The new policy environment of open and shared networks will enable competition to be focused at the service level, enabling multiple service providers to provide high-quality and innovative products and services to South Africans at affordable rates."
Unacceptable scenario
Another key area of concern for MTN is that the policy document signals the current mobile operators will not have access to any exclusive spectrum frequencies in future.
"Unfortunately, the policy document goes even further to suggest that ICASA as the regulator should engage with the mobile operators on the terms and conditions of returning their current frequencies. In short, the policy suggests that mobile operators will not get any more frequency spectrum and must hand back what they have.
"Clearly, such a scenario is untenable and unacceptable," according to Nyati.
Last week, Telkom was the first mobile operator to publicly voice its concerns about the policy document which was finally published by government in early October. Vodacom and Cell C remain silent for now.
Telkom chief commercial officer Brian Armstrong said the White Paper contained a lot of good; however, "some of it is concerning and there are some parts that are potentially dangerous".
Telkom's concerns echo MTN's, with Armstrong also speaking out against the idea that operators would have to give back costly spectrum, saying it "compromises the operators' anticipated return on invested capital and disincentives future expenditure towards network upgrade and maintenance".
"The fundamental problem is you have spent millions on the network and then have to return it. We need industry engagement on this issue," Armstrong said.
Spectrum needs
Nyati has always been vocal about his views that mobile operators need to be given access to more spectrum, in order to provide better services.
"The growth of the telecoms sector and the development of the country is dependent on the expeditious allocation of radio spectrum, which will enable operators to improve their service offerings by deploying networks more efficiently in line with customer requirements," he told ITWeb.
Nyati says MTN has spent more than R22 billion in the last three financial years to roll out its 2G, 3G and LTE networks in South Africa. This as the demand for data on the MTN network has "exponentially increased", and this increased demand has placed increased pressure on the network.
"The lack of any further frequency spectrum assignment has compelled MTN SA to re-farm existing spectrum to cater for LTE technology and has led MTN to densify its network by rolling out more network elements, which is the more expensive option but an option that we have had to take. MTN is concerned about the delays experienced in the allocation of suitable spectrum," Nyati adds.
Spectrum allocation has recently been held up by a squabble between the Department of Telecommunications and Postal Services (DTPS) and telecoms regulator, the Independent Communications Authority of SA (ICASA).
The DTPS in September succeeded in interdicting ICASA from continuing with a planned spectrum auction which would have given telecoms operators the opportunity to bid on lots of spectrum in the highly sought-after 700MHz, 800MHz and 2.6GHz bands. The DTPS argued ICASA should have waited for the ICT White Paper to be published before issuing an invitation to operators to apply for licences for spectrum.
The interdict ruling was only part A of the case and part B must still be heard by the High Court - most likely sometime next year.