BMW, T-Systems ink connected car deal in SA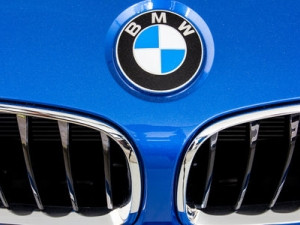 BMW SA and T-Systems SA have partnered to continue with the evolution of the BMW ConnectedDrive service.
Since 2014, all BMW models have been fitted with an integrated SIM card embedded within the car's chassis, enabling the BMW ConnectedDrive suite of services.
The SIM card has now been linked to T-Systems' Connected Car platform, which the companies say unlocks a number of future benefits for both drivers and BMW's service centres - particularly in the areas of infotainment teleservices, mobile office services, and emergency response alerts.
T-Systems SA's head of automotive, Michael Frans, says this partnership opens up an exciting array of opportunities for future innovations.
"Globally speaking, the number of connected cars on the road is forecast to grow from about 23 million today, to 152 million by 2020. For this to become a reality, automotive players are partnering with technology firms to provide the underlying infrastructure," says Frans.
"Advancements in smart factories and automation are radically changing both the automotive manufacturing process, as well as the aftermarket relationships between automotive brands and car owners," he adds.
BMW SA's product, pricing and ConnectedDrive manager, Claycia Johnson, explains how these technology forces have translated into the development of BMW ConnectedDrive.
"With BMW ConnectedDrive, we ensure that our customers are connected to their vehicles and environments. These pioneering services use intelligent connectivity to enhance driving pleasure and increase safety, and are underpinned by a connection to a powerful mobile phone network linking with built-in SIM cards."
Among other functionalities, BMW's ConnectedDrive platform enables intelligent emergency call and teleservices. Calls to emergency response teams can either be made manually, or automatically as the car detects a collision.
With the location of the incident triangulated to the closest base stations, emergency teams can provide critical assistance as early as possible. Any maintenance issues within the car will also be picked up by BMW SA, often triggering a courtesy call that invites the owner to book their car in for service at their nearest BMW dealership.
It also comes with Internet services, which allow drivers to have instant access to information and entertainment during the journey, delivered by the connected SIM card within the car. Text-to-speech allows the car to read out social media feeds, favourite news Web sites, or recent e-mails, for example.
Another functionality is real-time traffic information, which allows the car to alert the driver whenever heavy congestion or traffic incidents are likely to delay the trip, and provide automatic re-routing to ensure the fastest possible time to the destination.
Concierge services are also offered by BMW ConnectedDrive, providing 24/7 access to find places of interest, restaurants and hotels.
Popular apps have been directly integrated into the ConnectedDrive console, including Twitter, WikiLocal, news, Web radio and calendar. By pairing the car with an app on a smartphone, drivers can lock and unlock their car by using their phone, wherever they may be, as well as easily locate the car in multi-storey car parks, for example.
Johnson describes the companies' partnership as a "perfect fusion of expertise in the areas of in-car technology platforms and automotive innovation". She points out that T-Systems is enabling BMW to reshape its markets through innovation, experience and the advancements made through its Germany-based parent company.
"In 2002, we launched our first connected car. We have since delivered 8.5 million connected vehicles to customers worldwide. Every BMW now comes with an embedded SIM card," says Johnson.
"We want to continue evolving and begin offering an even faster network to local customers as well as BMW ConnectedDrive with features that will, for example, in future assist customers in finding parking and charging spots, especially those customers who own BMW electric vehicles like the BMW i3 as well as plug-in hybrid electric vehicles like the BMW i8 and BMW X5 xDrive40e iPerformance.
"In the future, we will need enormous computing power from partners such as T-Systems and full scalability of the back-end in order to provide extended vehicle services," Johnson notes.