Another player invades SA's LTE-A space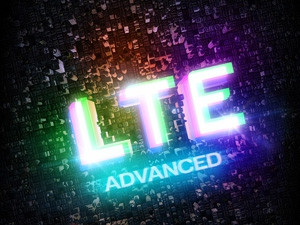 South Africa's second biggest mobile operator MTN has become the latest company to roll out Long-Term Evolution-Advanced (LTE-A) broadband services in the country.
Yesterday, the company announced it is deploying LTE-A "in the affluent suburbs of Camps Bay [Cape Town], Moreleta Park [Pretoria] and at the Gautrain station in Rosebank [Johannesburg]".
Telkom was the first telco to launch LTE-A in the country when it deployed the network in the leafy suburb of Parkview in 2014. It has since expanded its network to an additional 22 suburbs across SA.
Vodacom rolled out the broadband service the following year to a handful of sites in Gauteng.
Last year, Cell C also demonstrated download speeds across an LTE-A network. However, the telco says it can't deploy the technology commercially without access to additional radio frequency spectrum.
Spectrum dearth
SA is yet to open up more radio spectrum for mobile broadband after the country faced a series of delays in its digital broadcast migration project over the years.
LTE-A is a mobile communication standard and a major enhancement of the LTE standard. It was formally submitted as a candidate 4G system to ITU-T in late 2009 as meeting the requirements of the IMT-Advanced standard, and was standardised by the 3rd Generation Partnership Project (3GPP) in March 2011 as 3GPP Release 10.
"Our introduction of this new technology is in line with MTN's vision of leading South Africa into a bold new digital world and to keep up with continuous customer demands for higher network speeds," says Krishna Chetty, acting CTO at MTN SA.
"LTE-A allows us to prepare our networks for the digital age and the introduction of avant-garde digital solutions that are expected to come to the market in the future," he adds.
MTN says the ability to aggregate or pool spectrum is one of the primary benefits of LTE-A. Using this technology, MTN is able to combine portions of its available spectrum where it can be re-farmed, to enable LTE-A, the telco adds.
"The lack of critical high value spectrum has compelled MTN to re-farm existing spectrum to cater for the roll-out of new generation networks such as LTE-A. LTE-A is still relatively new and, thus, only a few high-end devices are compatible with this network. Many older smart devices support LTE," MTN says in a statement.
True 4G
Ovum analyst Richard Hurst says the key benefits of LTE-A will be the more efficient use of spectrum for the operator and a better mobile broadband experience for the end-user.
BMI-TechKnowledge telecoms sector specialist, Tim Parle, says LTE-A promises to deliver true 4G speeds and services.
"When compared to LTE, the user should experience higher data rates, smoother connections to the network and a more consistent user experience when moving from one cell to another. For the operator, they get to implement carrier aggregation, which means they are offering the high-speed data connection over one or more parallel data connections using different frequency bands.
"This is important in South Africa while we wait for more spectrum to be made available. LTE-A should also result in a lower cost-per-bit-delivered for the operator, although the benefits will take a long time to accrue. These come from better co-ordination of cells in a heterogeneous network and improved spectral efficiency," Parle notes.
Ripple effect
On MTN targeting the affluent areas, ICT veteran Adrian Schofield says the simple laws of supply and demand mean the new technologies will appear in such areas first.
"It makes no sense at all to roll out LTE-A in low volume markets where most consumers cannot afford the high-end devices that can use the technology.
"As we have seen through the successive generations of communications technology, reaching critical mass in the affluent markets brings down the prices and leads to the ripple effect of moving the demand out to the less crowded areas," Schofield points out.
Parle observes that it is a common and conventional business practice to need to get a return on investment as quickly as possible.
He concurs that currently, there are few devices on the market that can benefit from the LTE-A network.
Meanwhile, Hurst is of the view that LTE-A will be rolled out to other areas on a case-by-case basis, with such factors as the amount of traffic and nature of the data traffic being just some of the metrics the operators will measure.
"It's very good for operators to be rolling out these advanced platforms for mobile data services but it may serve to highlight that we need to have the 4G spectrum allocated for these technologies to have a meaningful impact on the broadband uptake and development in the country," Hurst concludes.