Digital humanist: new role in the digital economy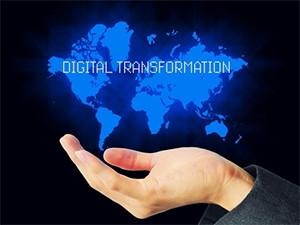 As a new workforce of humans, machines, and intelligent software appear, a critical new role is emerging in the digital economy - the digital humanist.
This is according to John Tadman, country manager at Avanade SA, who notes the role of a digital humanist is to help organisations address ethical considerations arising from the use of digital technologies.
The digital revolution, combined with the explosion in mobile smart devices, is changing everything, driven by heightened customer expectations, says Tadman. As a result, companies need to learn how to make technology human-centric, he adds.
Tadman points out businesses who embrace digital humanism use technology to redefine the way people achieve their goals and enable people to achieve things not previously possible.
Lee Naik, MD at Accenture Digital, says organisations need to identify ways that technology can be used to improve how humans do their current jobs.
"Humans must work alongside technology or technology innovation to improve outcomes for organisations."
They should look for opportunities to proactively use technology to industrialise jobs, freeing up the human workforce to focus on more value-adding tasks that drive business outcomes, says Naik.
Tadman says in an increasingly data-dense society, where companies have unprecedented access to personal information about customers and employees, the 'human factor' can no longer be diminished in technology decision-making.
According to Gartner, by 2020, the world will be home to 30 billion things with embedded intelligence combined with nearly 8 billion smart devices.
That means by 2020, there will be a ratio of approximately six intelligent devices or things for every human on the planet. Therefore, the emerging digital world requires human-centric digital leadership, it says.
Gartner defines digital humanism as the notion that people are the central focus in the manifestation of digital businesses and digital workplaces.
Digital is blurring boundaries and we are seeing new open ecosystems of work and new forms of collaboration emerge to enable a fundamentally different operating environment, says Naik.
Moreover, the next-generation workforce comprising humans, devices, algorithms, intelligent software and data presents new ethical complexities for companies, says Tadman. The digital humanist will advocate for customer and employee expectations in digital innovation projects, he explains.