Banking on virtualisation
Nedbank saves R100 million and consolidates its physical server infrastructure by 85 percent through virtualisation.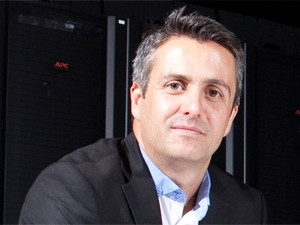 Nedbank has reduced its fleet of physical servers from 3 400 to 500 and consolidated its infrastructure by 85 percent following the implementation of a virtual server infrastructure that has resulted in a saving of more than R100 million for the bank. Furthermore, the organisation no longer needs additional or new datacentre space, and the move has also reduced datacentre energy costs for its Wintel servers by up to 80 percent.
The Nedbank Group Technology team chose Dell Services for the end-to-end assessment, design and implementation of the virtual server infrastructure, based on Dell's strategic technology roadmap and server management intellectual property, and VMware as the virtualisation technology platform.
"With a fleet of 3 400 physical servers, we were facing the business and cost challenges of server sprawl, including space constraints in our datacentre and soaring energy bills," says Gerard Badenhorst, senior manager for Wintel hardware, provisioning and virtualisation at Nedbank Group Technology. "The group was also looking to expand operations, placing further demands on our IT infrastructure."
Badenhorst says Nedbank had fallen behind South Africa's other large banks from an X86 Virtualisation technology perspective, which is why the decision was made to partner with a global player to deploy a large-scale virtualisation strategy to cut costs, energy consumption and complexity.
Dell implemented a full testing environment to help Nedbank Group Technology demonstrate the value of virtualisation - such as the speed and ease of adding a new virtual server - to Nedbank's business units. The test infrastructure was based on four Dell PowerEdge servers with Intel processors and four Dell EqualLogic storage arrays.
Smooth migration
With Dell, the Nedbank team performed an Operational Readiness Assessment (ORA) to understand where the organisation stood, and where it needed to be. At Dell's Design and Assessment workshops, the project team assessed requirements and designed an enterprise environment, along with a new production site. Dell performed the physical to virtual conversion, with the current infrastructure running 3 740 virtual servers on VMware vSphere 5.5 server software, on 194 VMware hosts in South Africa and international sites.
"The Dell team members had carried out a minimum of 500 migrations, ensuring they had the experience required," says Sabine Dedering, senior account executive large enterprise at Dell. "The project began in 2009, and we migrated 2 200 servers instead of the 750 originally planned. The project was finished a year ahead of schedule, resulting in a significant cost saving."
With Nedbank positioning itself as South Africa's 'green bank', the organisation's IT department is under pressure to be as energy-efficient as possible.
With Nedbank positioning itself as South Africa's 'green bank', the organisation's IT department is under pressure to be as energy-efficient as possible. Decreasing the number of servers has helped the bank lower energy consumption and power and cooling costs. Virtualising with VMware as the bank's architectural standard has also come with resource and memory management features that enable high consolidation ratios and increase hardware usage.
"Virtualisation with VMware has helped us align IT with Nedbank's drive for greener working practices," says Badenhorst. "We've reduced datacentre energy costs for Wintel servers by up to 80 percent."
One of Nedbank's challenges was to manage vast numbers of servers across the organisation between different data and hosting centres. "Now, with fewer servers to maintain, we can focus on innovation instead of maintenance," says Badenhorst. "With VMware vSphere 5.5 server software, day-to-day operational tasks have been automated and we have visibility into every aspect of the virtual environment. With VMware vMotion, we can move virtual machines from one physical server to another with zero downtime, so we can easily prioritise business needs and maximise our server resources."
Infrastructure costs
He adds that the bank has achieved faster implementation times and greater uptime with fewer devices. For the business units, that's translated into an average saving of 30 percent on X86 server costs, and a reduction of about 33 percent on time spent on routine administrative duties. Nedbank Group Technology also receives fewer help-desk calls and more positive feedback from users, due to improved stability and faster provisioning of new services. As a result of the improved resiliency and stability of the solution, a 1 665-hour reduction of annual overtime has been achieved and incidents have been reduced by 338 per year.
"Nedbank has already saved more than R100 million through the virtualisation programme, and we expect to save even more," says Badenhorst. "Server virtualisation is just the beginning. The project has reinforced our belief that virtualisation is central to our IT strategy - it has given shape to our vision of delivering a clear path to cloud computing. That's the next step," says Badenhorst.
First published in the June 2014 issue of ITWeb Brainstorm magazine.