How to survive digital disruption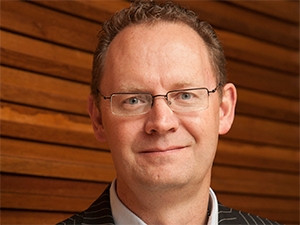 "Disruption has become the new normal. Companies will have to change their mind-set and start thinking about business and business opportunity differently. If companies are not nimble, flexible, adaptive and smart they will not survive the change," said Deon Scheepers, senior manager of operations in Africa at Interactive Intelligence.
Companies must have a digital or digital transformation strategy, Scheepers continued. If not, they will not survive digital disruption. "Companies must use technology as the main pillar to achieving digital transformation, also aligning technology with people and process to ensure the successful achievement of digital transformation," he explained.
According to Scheepers, companies must adopt digital technologies such as mobile and cloud computing as part of their digital strategy to enable flexible, agile and scalable business. "Companies must take advantage of the Internet of things (IOT), artificial intelligence and automation. By embracing digital transformation, companies will be more innovative and competitive," he noted.
In the digital age customer demands have changed. "Organisations have to be prepared for the next generation; Generation Y and the digital customer. Companies must "meet" the customers where they are interacting and sharing, and be ready for social and messaging as primary customer service channels," he emphasised.
Scheepers pointed out customers have evolving expectations when interacting with an organisation:
Customers expect to be able to contact your organisation Any-time. Any-place, Any-device, and using Any-channel (How I want, Whenever I want, 24/7/365 service).
Customers expect organisations to respect their time by providing faster, real-time service across all media-channels (mobile and social channels are very important).
Customers expect the context of the interaction to move when they change "hop" between channels.
Customers expect you to know them and personalise the interactions (treat me like you know me in every interaction).
Customers expect to use their smartphone for everything.
Customers expect easy and "effortless" service.
Customers expect options to self-service and avoid having to call the contact centre.
Customers expect knowledgeable agents that can answer their questions and resolve their needs "fast" and first-time-right.
Customers expect a great customer experience and customer-journey when using any communication channel or touch-point.
Organisations must listen and understand their customers better to be able to cater for their needs. "Create a customer-centric company that includes all departments - customer service and customer satisfaction is not just the responsibility of the contact centre or customer service centre," explained Scheepers.
"Don't assume you know what your customers want or demand. Create a voice of the customer (VOC) strategy and use this to measure customer satisfaction and customer experience. Collect feedback from customers on all touch-points and measure their experience along the entire customer journey. Analyse the feedback information collected and ensure actionable changes and improvements are implemented," he said.
It is key to understand what is important to customers in different customer segments and profiles. "Design to delight - great customer experience does not happen by itself. Design the customer journey to deliver the customer experience that you desire and know your customers expect. Ensure the brand promise and desired customer experience as delivered consistently across all channels and touchpoints," he pointed out.
He advised companies to create on-line customer communities where customers can share information and assist each other. "You will learn a lot about your customers and their expectations and demands from these customer community portals," he concluded.