CSIR, ATNS co-operate on radar tech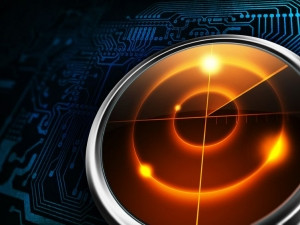 The Air Traffic and Navigation Services (ATNS) and the Council for Scientific and Industrial Research (CSIR) are set to sign a memorandum of understanding (MOU) to collaborate on a national multi-static passive radar facility.
Also known as passive coherent location or commensal radar, passive radar is a class of radar that uses third-party transmitters to illuminate a platform of interest and accordingly locate and track the platform by processing the reflected signals of the platform.
According to ATNS, this form of technology is advantageous because of its cost-effectiveness and the fact that no radio frequency spectrum licence or transmission is required.
From an ATNS perspective, this technology is suitable for both small and large airfields for improved air space safety, and can target and track non-cooperative aircraft or naval platforms.
As the sole provider of air traffic management, communication, navigation, training and surveillance in South Africa, ATNS navigates and controls approximately 10% of the world's airspace. Invested in air safety and efficient navigation services, ATNS invests largely in research, development, consultation and collaboration.
The collaboration between the organisations consists of a trial carried out on the CSIR's project to develop a national multi-static passive radar facility.
The co-operation will occur over a period of five years and will enable technological innovation and enhancement through the developing of relationships within the air traffic management sector.
The major focus of this MOU is the civilian application of passive radar and the commercialisation of passive radar into Africa.
ATNS will provide guidance and leadership for the development of a system that is suited for the civil aviation environment that will promote safety in the African airspace.
"We are honoured to be part of this venture with an organisation like the CSIR that is at the forefront of technology advancement and research in Africa. We look forward to making history in the African skies," says Thabane Mthiyane, CEO of ATNS.