Telkom, ShowMax in streaming content deal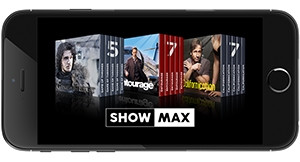 ShowMax, Naspers' recently launched subscription video on-demand (VOD) service, and Telkom have entered into a partnership to provide users with zero-rated data for streaming content.
New and existing Telkom Summer Unlimited users will have unlimited data to stream content on ShowMax. Telkom is also offering a 30-day ShowMax free trial to all customers who sign up for the SmartHome Premium or SmartPlan 100 from today until the end of the year.
ShowMax only offers a seven-day free trial to new customers, thereafter is it R99 a month.
ShowMax can be viewed via smart TVs, laptops and desktop PCs, tablets, and smartphones. The service offers more than 20 000 episodes of TV series and movies, which equates to over 12 000 hours of viewing time.
For more information, visit the Telkom and ShowMax Web sites.