75 graduate from SAP skills programme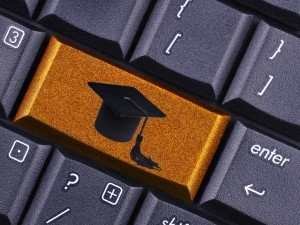 Seventy-five students have graduated from the SAP Skills for Africa job creation initiative.
According to the German-based software company, the South African chapter of the SAP Skills for Africa initiative was rolled out four months ago and forms an integral part of the company's commitment to train ICT consultants across the continent.
The company notes the graduation yesterday of the South African students follows the first group of graduates from Kenya, who completed the SAP Skills for Africa training certification in 2013 and 2014, as well as in Morocco in 2015.
The South African programme represents collaboration between SAP Africa and local SAP customers and partners, including Accenture, ATOS, Britehouse, BMW, Consnet, Gauteng Provincial Government, MultiChoice, Tata Consulting Services, T-Systems and MICT SETA.
"We are committed to work with the private sector to increase the pool of ICT professionals who have the requisite skills to enable us to deliver high quality e-government services to the Gauteng city region," said Barbara Creecy, MEC for treasury and e-government.
"This partnership represents an important step in the right direction for us as we move to train and empower half a million young people across our province over the next five years and achieve the objectives of Gauteng Tshepo 500 000, which is a bold employment and entrepreneurial programme of premier David Makhura."
A total of 19 graduates from the SAP Skills for Africa initiative joined the Department of E-government as interns at the beginning of this month. They will spend the next 12 months working alongside the professional staff of the provincial government in the configuration, customisation and support activities of the SAP system functions in all departments.
"The value of the SAP Skills for Africa programme is that every student who has successfully completed their studies will go on to internships with SAP partners and customers involved in the initiative," says Brett Parker, MD of SAP Africa.