Rapid growth in storage requirement inevitable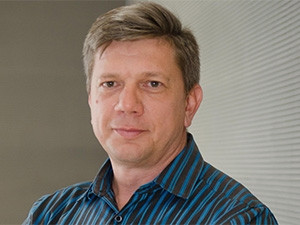 It's not surprising a recent survey revealed that only 6% of respondents said their organisation's growth rate of data was slow, while a combined percentage (94%) indicated it was between medium to very fast.
"'Kofi Annan said, 'knowledge is power. Information is liberating. Education is the premise of progress, in every society, in every family'," says Jan Sipsma, National Pre-Sales Architect at Infinidat, commenting on the results of the ITWeb/ Infinidat Storage survey which ran online during June and July this year.
"If we just notice the amount of online training that is available on the Internet then we are able to understand this. The quote from Kofi Annan confirms that data will keep on growing exponentially for the foreseeable future," he adds.
Sipsma believes that the this thirst for knowledge requires more and more information and therefore places a high demand on retaining data that can be turned into information.
The survey also shows an overwhelming majority of respondents (71%) cited their data growth has caused their organisation to expand their storage requirements.
Sipsma comments on this finding and on how organisations can best prepare to expand their storage requirements. "The key word in preparing for rapid storage expansion is flexibility. Storage systems that can instantly grow in capacity without having to add hardware will be in high demand."
The results were pretty much evenly split when respondents were asked if their cost of downtime is being measured, with 50% saying yes, and 49% stating no.
Sipsma stresses it is important for organisations to measure downtime. "As organisations focus on how to effectively and efficiently run their businesses, it is becoming more and more critical to understand the loss in revenue when access to information cannot be made to deliver a service."
He believes it is important to know when customers cannot interact with the company because of system downtime.
Reliability emerged as the most important capability considered when buying new storage, with cost following closely behind at 64%, and performance coming in third at 59%.
"Ease of use should be high on this list as well. Storage systems are critical to any organisation. If this necessity is set up correctly little management should be needed to operate these systems."
According to Sipsma, when a system is easy to use then less time is spent on mundane tasks like setting up LUN's and more time can be spent on ensuring business critical systems are running optimally.
Fifty three percent of respondents indicated their organisation does have a specific storage strategy that is being followed.
Sipsma adds: "An old quote says: 'If you fail to plan, then you plan to fail'. Strategy in business can sometimes be the deciding factor between success and failure."
If business strategy is so important then a strategy on how to make one of the most crucial parts of your business - storage - run efficiently, is equally important, he concludes.