Govt looks to Brics to meet Internet goals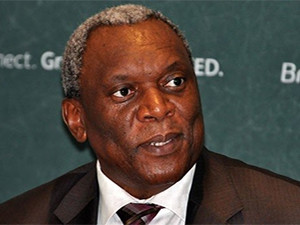 Telecoms and postal services minister Siyabonga Cwele has called on Brics nations to assist the country's efforts to connect millions of South Africans to the Internet by 2020.
Cwele made his appeal at the Brics ICT ministers meeting in China last week.
The South African delegation ? made up of the minister, senior government officials, leaders of state-owned companies and ICT SMMMEs ? was joined by leaders from Brazil, Russia, India and China to discuss matters relating to ICT, at the third instalment of the meeting.
At the meeting, Cwele invited counterparts to partner with SA in rolling out the Internet for All programme through connectivity, ensuring affordable services and handset devices, promoting e-skills and developing local content applications to increase uptake and usage.
The state introduced its Internet programme in May, with the hopes it will provide online access to 22 million people, mostly in rural and underserved areas, over the next two years.
According to Cwele, Brics ministers view ICT as an enabler for driving innovation and development, contributing to gross domestic product and the economy, empowering citizens and fostering security.
"The South African government has placed ICT innovation and technology change at the heart of the economic development strategy. It has prioritised access to quality, affordable and safe ubiquitous high-speed broadband by 2020 to all South Africans."
George Etheredge, research analyst for the digital transformation practice at Frost and Sullivan Africa, says the minister's invitation to other Brics countries to help SA achieve its ICT goals is an enlightened decision from the ministry.
According to Etheredge, Brazil and Russia enjoy the highest rates of Internet penetration among the Brics countries, with 66% and 73% of their populations having access to the Internet, respectively.
China and SA fair less well, both at around 50%, and India is worse off at 34%, he states.
"Key to SA's goal is the connection of rural citizens. Russia appears to have been fairly successful in this area. Internet penetration is at 73% and the rural population is fairly large at 26% (SA's is 35%). This suggests Russia may well be able to offer some experience in connecting rural citizens."
Etheredge points out that although there is reason to believe other Brics countries could help SA achieve its connectivity goals, the incentive for them to do so is not clear.
He explains: "SA is a considerably smaller and globally less powerful nation than its Brics counterparts and one would be excused for believing that SA was allowed into the group only because the acronym still worked with an 's' on the end.
"It is all very well for the minister to invite (read ask) the other countries to help; what is not clear, however, is what incentive the other Brics nations have to help SA. It is likely that, should any help be forthcoming, SA will have to pay for this in some form or other in the international political arena."