Connecting the unconnected
Connecting 22 million people by 2020 - no mean goal.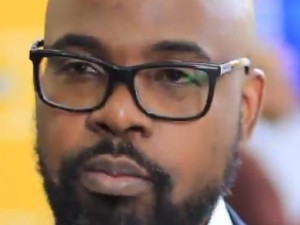 Corporates and civil society have heeded the call by the Minister of Telecommunications and Postal Services, Dr Siyabonga Cwele, to assist in making Internet accessible to 22 million unconnected individuals by 2020.
Internet for All is an initiative driven by the World Economic Forum (WEF) after the International Telecommunications Union (ITU) estimated only 52% of South Africans access the Internet and four billion global citizens are still unconnected.
WEF's Head of Africa, Elsie Kanza, said the genesis for the Internet for All initiative was an agreement by global leaders involved in the digital economy to address the fact that globally, there are four billion unconnected people.
She explained that 'Internet for All' refers to four things: infrastructure - which is accessibility, affordability (this includes devices and usage), locally relevant content, and skills development. "In the past, these were dealt with sequentially or in silos, but not all together," said Kanza.
She said the past year had been focused on looking at how things could be done differently, while assessing the situation and why current service providers have not been able to connect the unconnected. A report based on the findings was released in Davos last year, and Africa was identified as a priority region for testing, particularly the countries of the northern corridor (Rwanda, Kenya, Uganda, South Sudan).
In the course of 2016, WEF was able to launch Internet for All Rwanda. Kanza explained: "We moved from a global target to regional targets to national targets and a country platform that essentially brings together the stakeholders at a national level to discuss and unpack the theory and look at ways to collaborate in order to close the gap through partnerships. In March 2017, Internet for All Uganda was launched. South Africa saw what was happening and wanted to be part of the digital revolution."
The partnership agreement in South Africa is to help the Department of Telecommunication and Postal Services meet its target and its goals articulated in the National Development Plan. It's also aligned to the SA Connect plan, which aims to address the barriers that prevent universal Internet access, such as infrastructure, connectivity, affordability, skills development and awareness.
The Deputy Minister of Telecommunications and Postal Service, Stella Ndabeni-Abrahams, said: "Government realises that the entire world is moving towards digital and that it has a responsibility to make sure that South Africa keeps pace. South Africans need to participate meaningfully and effectively, which is why we decided to be part of the Internet for All initiative. More importantly, it's our responsibility to ensure that we roll out broadband to everybody and make sure that people are skilled and can come up with innovations that will help solve their own problems."
The initiative will not only allow the unconnected to be connected, but is aimed at growing small businesses by opening doors and opportunities that were previously out of their reach. Ndabeni- Abrahams outlined the benefits: "In the e-commence space, we have small businesses that still lack the skills needed to trade effectively. This initiative will show them a faster and more convenient method of doing things, especially with the opportunities that exist online.
"In addition, in order to be a responsive government, we need to ensure that our people are informed and that they can interact meaningfully with government. The only way to do this is through e-government services."
For MTN, being part of the Internet for All initiative makes sense as connecting people is its core business. Moses Mashisane, General Manager - Regulatory Affairs at MTN, said: "Even though this initiative is very broad, MTN is well-positioned to play a significant role in all of the four pillars outlined above, but particularly in infrastructure, as our specialty is in developing infrastructure that helps connect the unconnected, meet clients' needs and cut across all communities." He added: "The more people are connected, the better it is for everyone, the economy and for business, which will, in turn, enable MTN to reach more people."