No end in sight for ICASA strike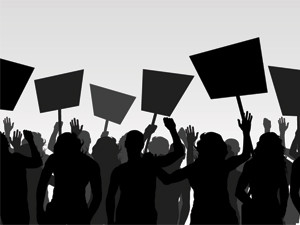 The strike at the Independent Communications Authority of SA (ICASA) is in week five with no end in sight.
On 4 July, more than 50 employees at the regulatory body downed tools to embark on a protected strike.
ICASA employees are protesting over organisational realignment, salary increases and the reversal of employee policies that were implemented at the beginning of last year. Workers are also demanding the payment of their bonuses for the 2014-15 financial year.
In a statement, ICASA confirmed the employees on strike do not belong to any union. The Communication Workers' Union (CWU) and Solidarity have both distanced themselves from the striking ICASA workers.
This week, the National Trade Union Congress of South Africa (NTUC) announced it is representing the workers that are on strike.
According to reports, workers approached NTUC to represent them after negotiations between the CWU and ICASA reached a deadlock. The NTUC has noted it plans to represent workers beyond the strike.
In terms of a Department of Labour document, the NTUC was registered as a trade union in February. The union's spokesperson and representative is Maston Phiri, a former ICASA employee.
Meanwhile, ICASA has remained mum on strike developments, giving no indication of when employees will return to work. The telecoms regulator previously stated workers said the strike will only end once all their demands have been met.
ICASA failed to respond to ITWeb's questions by the time of publication.