Connected cars to drive M2M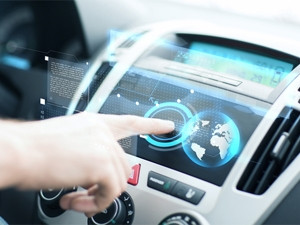 The more cars are connected to the Internet, the greater the opportunity for telecoms operators.
This is according to Analysys Mason, which predicts the number of connected cars in 2016 will accelerate to over 150 million,with telecoms operators reaping the benefits.
Analysys Mason says connected cars are the most attractive machine-to-machine (M2M) opportunity for telcos. The research firm expects over 800 million connected vehicles by 2023.
"Operators with worldwide reach will enjoy the largest rewards, thanks to the embedded connectivity deals they already have with car companies."
It says operators will use connected cars to generate new connectivity revenue. Operators will aim to differentiate their offers and make them less susceptible to churn.
Local moves
To keep up with the trends of connecting more objects to the Internet, South African network operators have played an important part in driving M2M connections.
When BMW SA announced plans to extend its online-based in-car services by enhancing its ConnectedDrive services, it said its new models will be fitted with Vodacom SIM cards providing bundled services.
Anesu Charamba, ICT team leader at Frost & Sullivan Africa, says: "SA has seen significant levels of investment over the past few years in expansion of telecoms networks and infrastructure by mobile network operators and fibre infrastructure by Internet service providers.
"This, coupled with high adoption rates of new device technology by businesses and consumers, has created an environment fostering healthy growth in the M2M space."
World Wide Worx MD Arthur Goldstuck says M2M connections have always been a core element of the South African mobile and vehicle environment thanks to its advanced vehicle-tracking industry.
"Every vehicle with a tracker or that is part of a fleet management system is using a GSM chip, that is, an M2M SIM card. It [the GSM chip] is also used in asset tracking, from livestock to computers to industrial equipment, but the automotive industry leads in sophistication and usage."
However, in terms of Internet-connected vehicles, this is confined to the high end, he says.
Goldstuck notes connected cars are still at an early stage globally; 150 million connected cars is a small fraction of all cars on the road, he states.
"The USA alone has 255 million passenger vehicles on the road. In other words, the international trend is only just beginning, and it would make little sense for anyone to suggest we [SA] have fallen behind."