ICASA changes spectrum auction conditions, pushes date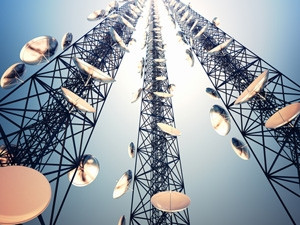 The Independent Communications Authority of SA (ICASA) has made some adjustments to its public invitation to apply (ITA) for high demand radio frequency spectrum, as it prepares to face government in court tomorrow over the planned spectrum auction.
ICASA has published an updated notice via a Government Gazette that extends the date for public inquiries on the spectrum auction and makes some adjustments to BEE requirements and expected minimum data speeds.
On 15 July the regulator issued the original invitation to operators to apply for licences for spectrum in the 700MHz, 800MHz and 2.6GHz bands, to be used to provide mobile broadband wireless access services in SA. The original Gazetted schedule had public enquiries closing on 4 August, but this has now been extended to 4 November.
The application date for interested parties to apply for the spectrum lots has been moved from 3 October to 3 February 2017, between 09h00 and 15h00. The list of applicants will be published on 16 February and qualified bidders will be announced on 3 April 2017.
The actual auction is expected to take place sometime between 3 May and 12 May 2017 - after previously being set down for mid-January 2017. Licences are now expected to be issued sometime in July next year.
This is all however dependent on what happens in a court case between ICASA and the Department of Telecommunications and Postal Services (DTPS) set to be heard by the North Gauteng High Court tomorrow.
In August, DTPS minister, Siyabonga Cwele, filed the motion to interdict and thereafter review and set aside the planned spectrum licensing process initiated by ICASA. The minister voiced concern that ICASA's ITA "was issued without consultation and prior notification to government as the policy-maker".
The DTPS maintains the spectrum auction cannot take place before the department has finalised its integrated ICT policy White Paper, which should outline clear government policy views on national spectrum.
Adjusted stipulations
The initial ITA specified that for entities to be eligible to submit an application they needed to have a minimum 30% equity ownership held by persons from Historically Disadvantaged Groups. The new stipulations say that alternatively, in instances where an applicant does not have such 30% equity ownership, they must be at least a level 4 or above BBBEE contributor in terms of the Codes of Good Practice of the BBBEE Act.
The previously non-refundable application fee of R3 million is also now refundable "on condition that the ITA is set aside by a Court of law".
The actual auction is expected to take place sometime between 3 May and 12 May 2017 - after previously being set down for mid-January 2017.
The spectrum will be auctioned with the minimum bidding price set at R3 billion and successful licensees will receive a licence for 15 years. The spectrum has been divided into five separate lots, with each containing different combinations of the three spectrum bands. An applicant will qualify to bid on one of the lots between Lot B and Lot E, while Lot A will be awarded through a separate process.
The original ITA also stipulated that a licensee "must provide data services across the country with an average uplink of 15Mbit/s and the downlink user experience throughput of at least 30 Mbit/s to 100% of the population of South Africa by 2020".
An amendment has now been added that say that in the instance where 100% of the spectrum is not available on a nationwide basis in a lot, due to analogue broadcasting services that have not fully migrated, then the obligation will be deferred until such time that the licensee has access to 100% of the spectrum in the assigned lot.
SA's digital migration has been progressing very slowly since the country missed the June 2015 deadline set by the International Telecommunication Union for countries to switch from analogue to digital TV. When the switch finally happens it will free up valuable spectrum that can be reallocated for mobile broadband services.
The DOC plans to announce the switch-off date of the analogue TV signal in towns located near the SKA area in the Northern Cape next month, but a national switch-off date is still unknown.