R1m gaming challenge on the cards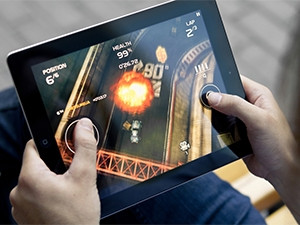 The Cape Innovation and Technology Initiative (CiTi) is launching a R1 million gaming challenge to bring about social impact and innovation in poor communities.
The challenge will be launched on Wednesday at the Bandwidth Barn, a shared workspace for the start-up and innovation ecosystem in Cape Town.
Also backing the challenge are Interactive Entertainment SA, 67Games and the Cape Craft and Design Institute. It is also supported by the Western Cape Government's Department of Economic Development and Tourism.
All game developers, digital creatives, design thinkers, urban/civic planning organisations and anyone who is interested in game development or civic planning are invited to participate.
"Are you serious about games? Interested in the use of games to bring about social impact and innovation? We're launching South Africa's biggest serious game competition to engage communities in reimagining their spaces for economic prosperity," says CiTi.
It says apartheid urban planning has led to a highly divided society and huge socio-economic challenges across the Western Cape. "Let's create a game that allows poor communities to think innovatively and reimagine their neighbourhoods for economic growth."
According to CiTi, Serious About Games is challenging all current or aspiring game developers, digital creatives and designers to use a user-centred design approach to conceptualise a game that addresses social challenges. The winning team will receive R1 million to develop the game in 2017.
Serious About Games will also host a series of workshops and gaming pop-up events over the next few months to equip teams with knowledge on serious games, relevant business acumen and allow them to engage with their audience.
Click here for more information.