Telkom Business sees revenue surge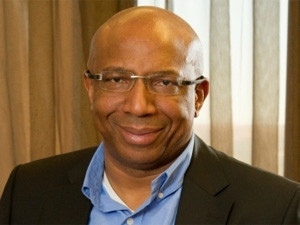 Despite experiencing a difficult year, Telkom Business increased its IT revenue by 82% and its convergence solutions revenue by 650% - albeit off a low base, says Telkom group CEO Sipho Maseko.
"This result is an indication of future trends and we need to ensure we position ourselves as a group to take advantage of these trends," he says in Telkom's integrated report, for the year ended 31 March.
According to Maseko, the year under review has not been easy for Telkom Business, with its biggest challenge being the decline in voice usage and data connectivity revenues.
"While this [voice and connectivity] market has shown significant declines in usage during the year under review, we are beginning to see the convergence offers we have put in place on the enterprise side of our business resulting in a good uptake of total solutions and a pipeline of deals, particularly in the public sector."
The take-up of Metro Ethernet, by businesses, which is a migration from legacy technology to new technology, was 14% higher year-on-year, off a low base, says Maseko. Revenue from this product was up 39.8%.
"This technology is more reliable than the legacy technology it replaces and we are able to use it to offer converged solutions, which bodes well for business going forward."
Data network services
The company says its provision of managed data network services, through Cybernest, achieved a 13.8% increase in revenue. Cybernest's data services include basic hosting, with cooling, power and backup-power services, managed and fully managed hosting, and disaster recovery services.
The fixed-line operator notes that through organic growth, Cybernest has become a significant competitor in this market. During the year under review, it gained a number of significant business clients and also had an exceptional year in the public sector.
"We have also made good progress in the provision of e-services to government with a strong focus on education and healthcare," Maseko says.
He also notes the Competition Commission has now recommended Telkom's proposed acquisition of Business Connexion for approval by the Competition Tribunal.
"This acquisition will strengthen Telkom Business' core business of connectivity with ICT services. If and when the Competition Tribunal's approval comes through, we expect the integration of these businesses to be swift to ensure we begin to maximise the benefits of the transaction as soon as possible," he states.