Cwele: I am not here to suppress information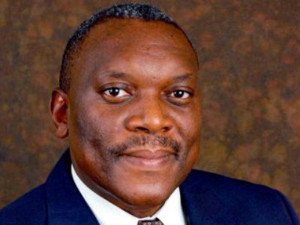 Siyabonga Cwele, the recently appointed minister of telecommunications and postal services, has laughed off fears that he would curb Internet freedom or suppress the free flow of information, as critics suggested at the time of his deployment.
Cwele's appointment, amid president Jacob Zuma's controversial Cabinet reshuffle in May, that saw the communications ministry split in two, has been met with much scepticism from industry experts and opposition politicians.
His previous Cabinet post, as minister of state security (formerly known as minister of intelligence services), from May 2009 to May 2014, as well as his staunch support of the Protection of State Information Bill, have arguably made him an unusual choice to head up a ministry in charge of driving the country's ICT sector.
"Siyabonga Cwele has no knowledge about the potential of ICT to economic growth and its challenges. His knowledge comes from oversight of electronic surveillance and cyber security through the Ministry of State Security. I fear for our Internet freedoms," DA shadow minister of telecommunications and postal services Marian Shinn said at the time. Other industry pundits expressed similar views.
However, Cwele says nothing could be further from the truth and that, on the contrary, his aim is to encourage the free and unhindered distribution of information to the citizens of South Africa. Speaking to ITWeb in an exclusive interview, Cwele says he should not be judged by his previous deployments and that he is not specifically focused on matters of state security.
"I am a person from a medical background [Cwele holds an MBchB Medical Policy from the University of KwaZulu-Natal] and an ANC activist. I am happy to go anywhere and serve under any portfolio where I am required.
"But I am not here to suppress information, as I'm guided by the Constitution, laws and ANC policies."
As for his support of the contentious Protection of State Information Bill, Cwele says the legislation is very limited in scope and focuses solely on information pertaining to state security, while having no impact on media freedom or the dissemination of information via other channels.
"The ANC Manifesto and the National Development Plan, which guide government policy, are very clear about the priorities to connect the citizens of South Africa and significant progress has been made over the last five years," he says.
Creating competition
Government's goal to stimulate the local ICT industry and bring broadband to the masses is the reason why so many state-owned entities - including Broadband Infraco, the Universal Service Access Agency of SA, Sentech and the State IT Agency - have been pulled together under the common umbrella of the Department of Telecommunications and Postal Services, says Cwele.
However, he adds that creating a competitive ICT sector that can meaningfully contribute to the country's GDP, would also require skills development, as well as investment from the private sector. "Private sector investment would see the telecoms sector opening up to new entrants, so that we would see significant competition and job creation," he says.
Cwele admits local companies have been making investments in the broadband space, and also acknowledges government should drive policy that would further free up resources, such as spectrum and infrastructure.
Digital TV migration - a contentious issue and one that government has been grappling with since 2006 - is one development in the ICT space that would free up scarce spectrum in SA.
Cwele says it is disheartening to see that despite his predecessor - Yunus Carrim - having facilitated a migration policy, it was not embraced by the broadcasters. "We were proposing what we thought was most reasonable, and that was that there must be set-top box controls included in the manufacturing process."
This, he says, would have prevented the illegal export of locally-made set-top boxes, as well as allowed government to interact with citizens via e-services.
However, Cwele says regardless of the opposition to some aspects of digital migration, the process is now with Cabinet for policy finalisation and will be moving ahead in the near future. "My stance is that Carrim completed the facilitation process in March, so we are not opening it up for further facilitation. The process now needs to move forward."
Cwele notes there is not a lot of time to complete digital migration. "As part of the international community, SA's reputation is at stake, and the country would remain backward and not become part of the information society if digital migration does not happen.