Vodacom to acquire Safaricom stake for R35bn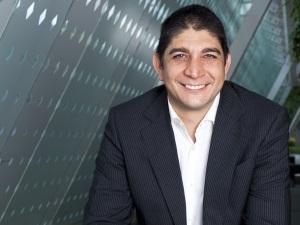 Vodacom plans to acquire an almost 35% indirect stake in Kenya's Safaricom for nearly R35 billion.
The JSE-listed group announced this morning it has signed an agreement to acquire a 34.94% strategic stake from the Vodafone group, by issuing 226.8 million new Vodacom ordinary shares. As a result, the interest held by Vodafone in the Vodacom group will increase from 65% to 69.6%.
Based on Friday's JSE closing price of R152.49 per Vodacom share, this values the proposed transaction at R34.6 billion, which represents a 5.9% discount to the Safaricom share price on the Nairobi Securities Exchange (NSE) at closing, ahead of the announcement.
Vodafone Kenya currently holds a 39.93% interest in Safaricom and post-transaction will retain a 12.5% interest in Vodafone Kenya, equivalent to 4.99% interest in Safaricom. Vodacom will hold the remaining 87.5% of Vodafone Kenya. Safaricom's other shareholders are the government of Kenya (35%), public investors (25%) and Safaricom employees (0.07%).
The deal is still subject to regulatory and shareholder approvals, but Vodacom believes it will further enhance the group "as a leading African mobile communication company". Vodacom group CEO Shameel Joosub says the deal is a unique opportunity for the telco to diversify its revenue growth and profitability.
"Acquiring a strategic stake in Safaricom will provide our shareholders with access to a high growth, high margin, high cash generation business operating in a high growth market. In addition to producing mutually beneficial opportunities for growth, it will create further incremental value through the close cooperation between the two businesses, particularly in driving M-Pesa adoption across our operations," Joosub says.
Safaricom's mobile money platform, M-Pesa, provides essential financial services to over 19 million customers. The proposed transaction will improve Vodacom's presence in East Africa and increase the company's financial services customers to 32 million.
Vodacom has 66.8 million customers across its operations in SA, Lesotho, Tanzania, the DRC and Mozambique.
"We have negotiated what we believe is an attractive price for access to an additional 28.1 million customers and one of the most successful and innovative telecoms companies in Africa. The transaction will be financially accretive for Vodacom's shareholders based on FY17 results, excluding the effects of amortisation on intangibles created on acquisition, and will further enhance our investment case and strategic position.
"Given that this is a related-party transaction, appropriate governance controls have been implemented to ensure the transaction was and is negotiated, evaluated and executed on an arm's length basis," Joosub adds.
Vodacom's interest in Safaricom proportionally equates to approximately 12.6% of the group's reported service revenue as announced in its latest year-end results, released this morning. The transaction provides a large level of diversification in a single transaction and Vodacom believes "Safaricom is highly complementary to Vodacom Group's existing footprint".
Closer cooperation
Safaricom was established in 1997 and is listed on the NSE with a market capitalisation of around $8 billion (R106 billion). The company provides integrated telecommunications services, including mobile and fixed voice, SMS, data, Internet and mobile money to both consumer and enterprise customers.
Safaricom is the market leader in Kenya, with a 71% mobile customer market share and one of Kenya's most recognisable brands and a highly experienced management team, according to Vodacom. In its 2017 financial year, Safaricom delivered 8.8% revenue growth and an adjusted earnings before interest, tax, depreciation and amortisation margin of 48.1%. Its nation-wide network provides 3G and 4G coverage to 85% and 25% of the Kenyan population respectively.
"Vodacom group sees scope to create further value through closer cooperation between both companies, including best practice sharing; replication of Safaricom's success in M-Pesa in Vodacom group's other territories; and the creation of new pan-African enterprise solutions in contiguous markets in East Africa," the group says.
Vodacom appointed an independent expert, Deloitte & Touche, to provide a fairness opinion on the proposed transaction, which will be included in the circular that will be distributed to shareholders ahead of a general meeting in August, at which minority shareholders will vote on the matter. As this is a related-party transaction, Vodafone, which currently owns 65% of Vodacom, is precluded from voting on this at the meeting.