Fibre to overtake DSL in near future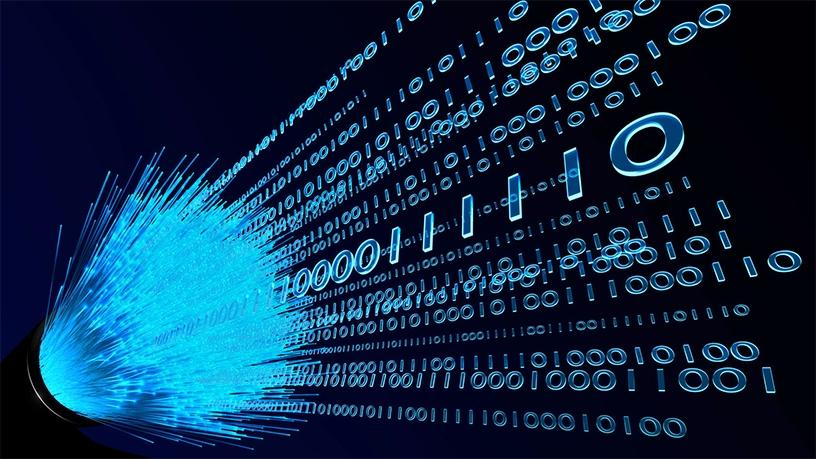 It won't be long before fibre (FTTX) overtakes DSL in South Africa, especially for households. This is according to a new report from BMIT: "The Fibre Land-grab: Status of FTTX in South Africa, 2017".
"Fibre overtook copper globally in 2016. We are not there yet, but the crossover point is looming ever closer, thanks to aggressive, pre-emptive investment, demonstrating confidence in entrepreneurial open access players," says BMIT director Brian Neilson.
BMIT believes FTTH-for-DSL substitution is a major trend and says Telkom for its part has stopped replacing stolen copper lines in irksome areas, including some small towns across the country. BMIT analysed the home and business broadband markets in September 2017, and arrived at revised forecasts, showing the likely substitution impact of FTTX on the DSL installed base.
"The crossover point, where FTTX exceeds DSL overall - in both businesses and households - is looking set for 2021, but if we look at the residential market alone, this point could be reached up to two years earlier, should SA continue on the 'FTTH high road' scenario path," it says.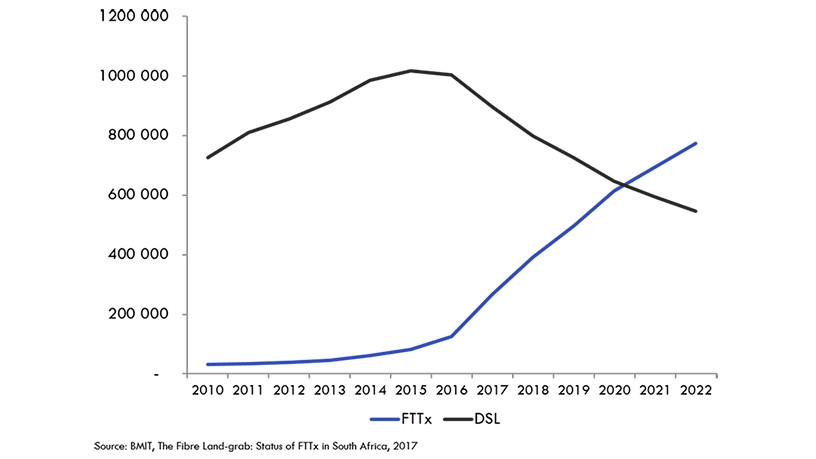 BMIT says the home market passed the 100 000 mark earlier in the year, and all signs indicate SA is heading for as many as 175 000 signed up customers, by year-end 2017, either active and streaming 4K video, or at the least on the waiting list. In addition, the number for 'houses passed' is a much larger number.
"In recent months, rumours have emerged that some of the largest infrastructure builders are pulling back and slowing down their investment in the suburbs. While this may indeed be the case, there is an equally good chance of other players taking up the slack and continuing to build, typically in cherry-picked areas that are still under-served with quality broadband.
"Not all new initiatives will be in the wealthiest suburbs and estates; while the Vumatel announcement regarding its planned rollout in Alexandra Township is an extreme case, and may indeed be endowed with some kind of winning formula, other players have also been eyeing high-density residential areas, especially those with a significantly young demographic profile," Neilson adds.
Prices fall
BMIT says retail fibre-to-the-home (FTTH) prices have fallen over the past two years "as expected", but not to the level that makes it unattractive for infrastructure players to invest.
"However, for ISPs supplying bandwidth over the top of these access networks, margins are paper-thin, making it a 'volume game' to compete in this layer of the market, just as it has been for some time in the ADSL space. It is not surprising, then, that on any of the infrastructure builders' Web sites we will find all the big name ISP logos, along with a slew of new challengers.
"Other ISPs have capped and contended options, which may cost less than what some residents are currently paying for their DSL service, especially when counting the fixed voice line," Neilson says.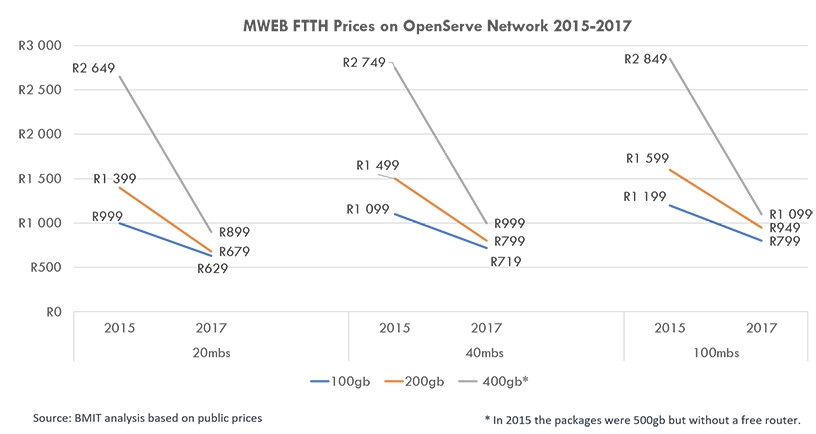 "Interestingly, the prices in 2015 are much more sensitive to gigabyte cap than to 'headline' speed - a difference that is much smaller in 2017. This makes sense if we note that, for ISPs with access to a large capacity of upstream bandwidth, the cost of an additional gigabyte is becoming increasingly negligible relative to that of access," Neilson explains.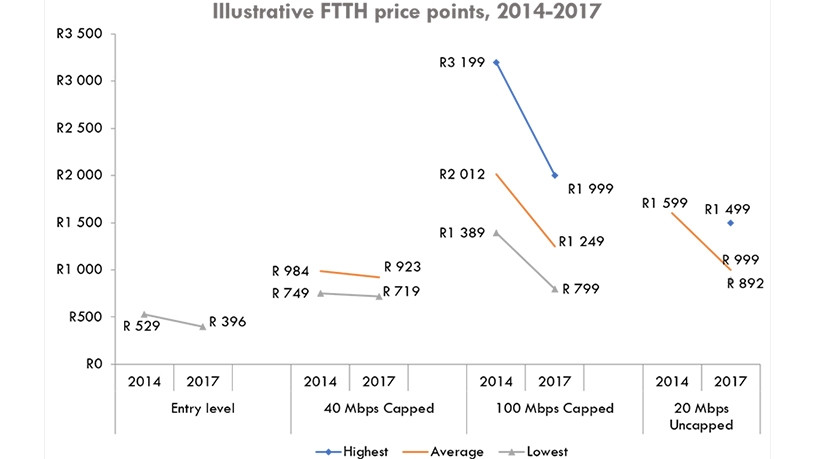 BMIT's analysis shows that over the past four years, entry-level prices "have declined to the extent that they are now affordable to most broadband households".
Neilson says the biggest shift has been at the upper level of the market, both for very high-speed capped services and for typical 20Mbps uncapped services, where average prices have fallen by a third. Capped services around 40Mbps may also be considered to be in a 'sweet spot' price zone, and these have also fallen, albeit not quite as dramatically.
"Little wonder then that customers have rushed to adopt fibre broadband services. The problem is not with the demand, but with the ability to service the demand quickly enough. Waiting lists of six months are not uncommon. Depending on the fibre provider, you might get connected more rapidly - maybe in as little as two to six weeks - depending on which suburb or estate you are in.
"That said, marketing promotions proceed apace, with gazebos popping up in suburban shopping centres and approaches to residents through home owner associations and body corporates," he adds.