Logitech ventures into UC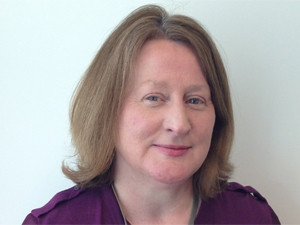 Logitech, widely known for personal computers and tablet accessories, has introduced video conferencing solutions as an entry into the unified communications (UC) market.
The Swiss-headquartered company has introduced the solutions in an effort to tap into the opportunities offered by UC.
In a video conference session from Ireland, Anne Marie Ginn, the company's unified communications marketing manager for EMEA, revealed that UC is bridging the gap in business communication, making it faster and easier.
"Your work is no longer a place, but the thing you do," stated Ginn. "With the introduction of UC devices, Logitech wants to make business fluid and flexible to end-users."
According to Ginn, 2013 was the year of big change in UC. Although it has been on the radar as an IT priority for a number of years, the economic recession delayed some of the deployment, she said.
"The economic downturn might have slowed things a bit but it has re-enforced the business case for unified communication," she explained. "Unified communication is now truly mainstream and growing in the markets across the world transforming businesses."
"Technical issues that existed as barriers to entry into UC, for example PCs not having capability and lack of bandwidth, are truly diminishing."
She added that users who use video pervasively in their daily work tend to adopt UC 30% more than less engaged users. With the background of significant growth of UC in SA, she believes there is a market for video conferencing tools.
The adoption of UC tools in an organisation will reduce cost, improve employee collaboration and increase productivity, she revealed.
Ginn pointed out that the success or failure of Logitech's investment in UC lies in the hands of the end-user.
"Therefore, our mission is to equip them with devices that are easy to use as a way of encouraging the adoption of UC in their everyday working lives," concluded Ginn.