AI in the fight against malaria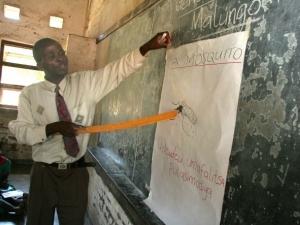 Bed nets, insecticides and repellents are all effective intervention strategies to control the spread of malaria, but with a continuously dwindling budget, how can public officials and policy makers know what to use, where and when, to be most effective?
Malaria is caused by parasites that are transmitted to people through the bites of infected mosquitoes. While it's endemic in Sub-Saharan Africa (SSA), nearly half of the world's population is at risk. According to the World Health Organization in 2015, there were roughly 212 million malaria cases and an estimated 429 000 malaria deaths.
Malaria control measures have led to a 29% reduction in mortality rates since 2010, I'd personally like to see this statistic eradicated, the tools of machine learning and more recently artificial intelligence (AI) may provide some potential answers.
Click here to read more.