Social platforms enter the enterprise
With the massive popularity and uptake of social media, the term 'social' has been tagged onto just about everything in the online space to replicate its success.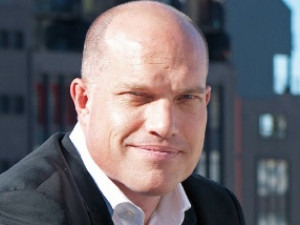 We have social media, social gaming, social lending and social learning. So it shouldn't come as any surprise that 'social business' is now entering corporate lingo, with C-suite executives (often reluctantly) turning their attention to the trend. Unlike social media, however, social business does not appear to be something that you can merely assign to your PR or marketing department. Instead, it is more of a business philosophy that translates into an increasingly open, highly communicative corporate culture.
A social business, according to IBM, isn't just a company that has a Facebook page and a Twitter handle. It is one that embraces and cultivates a spirit of collaboration and community throughout its organisation, both internally and externally. Werner Lindemann, executive for Global Technical Services at IBM South Africa, says 57% of South African companies that have invested in social business consistently outperform their peers. IBM's Global CEO Study found that only 16% of CEOs are using social business platforms to connect with customers, but that number is poised to spike to 57% within the next three to five years. The company forecasts that although social media is the least utilised of all customer interaction methods today, it stands to become the number-two organisational engagement method within the next five years, a close second to face-to-face interactions.
Profitable platforms
The major technology vendors have clearly recognised the massive money-making potential of the social business phenomenon. Microsoft, for example, acquired Yammer, a social network for enterprises, for $1.2 billion (around R10 billion). Oracle is set to buy start-up Involver, which enables companies to develop highly customised marketing applications for social media sites and Web campaigns. The purchase will augment the company's expanding 'social platform', which has spurred previous acquisitions, including social marketing vendor Vitrue and social media monitor Collective Intellect. The appetite for these types of services is clearly growing, with Forrester Research predicting that spending on social business software is expected to increase at a rate of 61% through 2016, a year in which the market for these products will reach $6.4 billion (compared with $600 million in 2010).
Local innovators
In the local enterprise environment, there is growing awareness of the power of social platforms to drive innovation, raise the profile of brands, and ultimately boost the bottom line. According to Eric Edelstein, co-founder and CEO of Evly, a locally developed crowdsourcing platform, organisations are realising that the more they allow people to create, share and collaborate, the more passionate (about a brand/idea) they become.
This realisation is driving interest in Evly, which evolved from the technology Edelstein developed for Springleap, a successful sister crowdsourcing company. After requests from agencies and brands for a similar crowdsourcing model they could use internally to engage with their own communities, Edelstein and his team transformed the concept into an industrial-strength platform - with great results so far. The company is doubling its database every eight days and attracting users from over 12 different countries. With around 35 local clients paying for its software and services (it also provides free software), the collaborative model is clearly paying dividends. Evly's clients include the women's interest division of 24.com, Men's Health magazine, the Democratic Alliance, Foschini Group, Cape Union Mart, Virgin Active, Playboy magazine, Groupon SA and a host of advertising agencies.
"Companies use the platform for different purposes - sometimes to entertain and engage, and sometimes for business purposes," explains Edelstein. "They are beginning to see that simply by getting their communities involved, they derive business value."
He cites the example of Playboy magazine, which used the Evly software to crowdsource local fashion models. Before the campaign, the magazine had 36 000 Facebook fans. This number increased to about 56 000 after just a few weeks of online voting.
"People love to create and get involved, and organisations simply need to give them the ability to do this," adds Edelstein. "The software used to be a barrier, but it is now so flexible that companies can install different programs and go live within 15 minutes, depending on what they want their communities to do."
Another local company looking to bring social platforms into the enterprise is WyseTalk, founded by Gys Kappers. The Cape Town-based start-up has developed a cloud-based 'organisational engagement' platform that essentially allows staff within an organisation to chat and share documents online, but unlike traditional 'chat rooms', the focus is on problem-solving and idea-sharing. The conversations have full search capability and are stored for reference.
Sound strategy
"The more people you have looking at a problem, the better the solution," explains Kappers, "and this software allows everyone within an organisation to participate in the problem-solving process."
According to Kappers, who wrote his Master's thesis on social business software adoption in the enterprise, the tool has already produced some surprising results. There are several local companies and around 2 500 users currently making use of the WyseTalk platform, including a prominent second-hand franchisor and a large health and fitness club.
Kappers cites the example of a national retail chain that wanted to improve efficiency and innovation from within. Using the WyseTalk platform, it asked its employees for ways in which it could improve its current functions and processes.
"A few days later, the PA to one of their national operations managers posted that she had come up with a solution that would make their procurement more seamless and less prone to errors or shrinkage. The financial director noted the post and the new solution was implemented a week later," explains Kappers. "The financial director stated that this new solution would save the company in excess of R250 000 per annum."
For many companies, the idea of adopting social tools into their business strategy is often dismissed because of lack of knowledge or fears around privacy and security. As adoption becomes more widespread, however, business leaders will have to adjust to the idea of a more open, interactive environment in order to stay competitive and retain talent.
Others, according to IBM's Lindemann, are eager to embrace social business, but are either unsure as to where to start or are merely making limited use of existing social media platforms.
"You can't take a shotgun approach to social business," he says. "Companies need to know exactly what they want to get out of it, and then align their business process with the right tools and platforms."