Crime hurts WCape broadband ambitions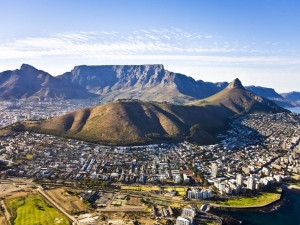 The Western Cape's plans to connect disadvantaged schools to the Internet are being hampered by high levels of crime in the target broadband network deployment areas.
This is according to Western Cape premier Helen Zille, who says the broadband network in the south-east sector of the city, stretching from Nyanga through to Khayelitsha, has not yet been extended.
Zille made these comments in her government newsletter, and says a detailed map of all the sites that had been reached by the broadband rollout revealed schools in certain priority areas are not connected.
Contractors have refused to work there because they have been repeatedly robbed at gunpoint, and their equipment, including cellphones and money, stolen, she explains. "Apart from the fact that they fear for their lives, they cannot meet their delivery schedules if their programmes are constantly disrupted by crime."
Zille adds: "In one case, workers were robbed at gunpoint on two separate occasions while working at the same site in Nyanga. They were busy connecting 19 sites to broadband for the benefit of local residents. The contractor packed up and left, refusing to put his staff at further risk."
Disadvantaged suffer most
The Western Cape government has committed to integrating e-learning as part of the province's education system. The initiative aims to ensure each school in the Western Cape has free Internet access, which requires they are all be linked to broadband. By the end of this year, the Western Cape government wants every school to be connected.
"We have a profound irony: our e-learning game-changer is primarily meant to assist disadvantaged schools, but we cannot deliver connectivity to these schools because of crime. If we allow this to continue, the advantaged schools will continue to get more, and the digital divide will merely grow," says Zille.
Neotel, which is the service provider for the Western Cape, says it has reported isolated incidents during the project rollout.
"We have worked closely with the Western Cape government, local law enforcement personnel and the community to minimise disruption and educate local project beneficiaries and communities on the benefits of the broadband initiative," says Etienne Stroebel, GM for transformation projects at Neotel.
He adds: "We have also taken measures to secure all sites."
New challenges
In addition to the criminal offences that occur when a broadband network is being rolled out, incidents of cable theft are now also becoming an issue in the Western Cape.
"This is a dreadful new phenomenon, which brings no commercial value at all to the thieves, while playing havoc with our budgets and delivery plans," says Zille.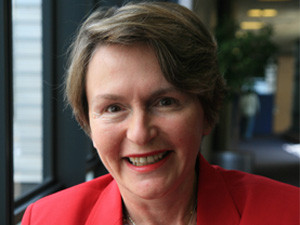 The South African Chamber of Commerce and Industry's (Sacci's) barometer shows copper cable theft levels in SA declined to R12.10 million in October from R12.60 million in September 2015.
According to Sacci, the lower copper theft levels could be the result of lower demand in countries such as China, as well as improved diligence on the part of the South African Police Service (SAPS), the implementation of legislation aimed at curbing theft, and the introduction by South African customs of sniffer dogs that have been trained to identify copper.
Sacci notes the lower levels seen in the barometer should not be regarded as positive, but rather an indicator of the general global situation.
Community engagement
The Western Cape government says it does not have the necessary power to dramatically reduce crime. It only has powers of "oversight" over the SAPS, which it uses to the fullest extent possible, says Zille.
"The police and the Metro Police already expend considerable resources accompanying emergency vehicles into crime hotspot areas. But the police have informed us that they cannot have a physical presence at every delivery point in the south-east sector for our broadband rollout."
Zille says if communities wish to protect their infrastructure, they need to be the eyes and ears of the project on a 24/7 basis if they want the investment required to improve their children's lives.
"It is hard work to lay cables, but also to dig them up. Surely the perpetrators are seen by community members who know that a crime is being committed.
"So residents of crime-ridden communities have a choice. If we work together to ensure the safety of contractors installing valuable infrastructure in their areas, and then subsequently protect the infrastructure, we will connect all schools to free high-speed Internet by the end of the year," says Zille.