Telkom readies 4.5G mobile tech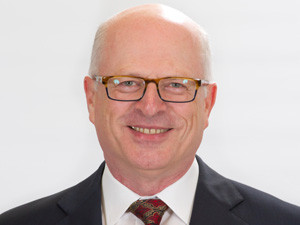 Telkom is set to unveil 4.5G mobile technology at the annual Southern Africa Telecommunication Networks and Applications Conference (SATNAC) set for next week in George.
LTE-Advanced Pro - sometimes referred to as 4.5G - was tagged by 3GPP as a "dramatic enhancement" to the LTE platform. It is capable of downlink speeds in excess of 1Gbps, can support 100 000 connections per cell, and offers higher-definition voice and video than the current crop of 4G technologies.
On its journey to 5G, Telkom has deployed an LTE three downlink component carrier network at Fancourt. The network deployed is a commercially live, carrier aggregated 3G and LTE network supporting newer generation commercially available devices.
Attila Vitai, Telkom's CEO for consumer retail, emphasises this is not a demonstration network and is the first one deployed by the company in this configuration. This technology will remain in operation at Fancourt after the conference.
"Using commercially available devices, Telkom will demonstrate bandwidths in excess of 260Mbps to smartphones, which demonstrates the commitment to implement newer standards and technologies once they become commercially available," says Vitai.
Although LTE carrier aggregation has already been deployed in Telkom's mobile network since the launch of LTE-A, the operator says its intention is to start enabling carrier aggregation across frequency bands going forward as part of the network evolution towards 4.5 and 5G networks.
"4.5G is a natural evolution of the 3GPP standards and enables operators to protect their investment by using existing infrastructure and spectrum, to offer higher data rates and improved user experience using commercially available devices," Vitai adds.
SATNAC will be hosted by Telkom next week, in partnership with sponsors from the industry. This year's event will be held from 4 to 7 September at Fancourt in George under the theme: "Broadband evolution - unlocking the Internet of things".
The access network technologies topics to be presented for discussion will include "unlocking the fibrenet of things" and "getting 5G ready - understanding 5G as an agile software-defined network infrastructure for IOT applications".
"Delegates will benefit from several presentations on recent developments in the ICT industry and get a glimpse of what's to come from the many infrastructure suppliers and network operators participating in the plenary sessions of this, the 19th edition, of the conference," says SATNAC chairperson Alphonzo Samuels.
"SATNAC is known for its capacity to reveal to the public the latest telecommunications developments and inventions, and this year's conference will be no exception. Attendees this year can look forward to live 4.5G mobile technology, run for the first time in South Africa on Telkom's licensed spectrum bands."