DFA tight-lipped on possible sale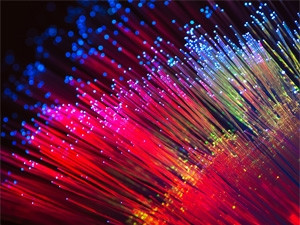 Dark Fibre Africa (DFA) will not comment on any "market speculation or rumours" that it could possibly be acquired by Internet Solutions.
"DFA and its shareholders are regularly approached by potential investors, customers and partners about possible participation in DFA as shareholders. The DFA shareholders manage these requests in the best interests of the company, while ensuring we remain committed to our strategy and defined operating model," DFA told ITWeb via e-mail.
This after Bloomberg reported Remgro was in talks to sell the open-access infrastructure and managed services provider to Internet Solutions, a unit of IT services provider Dimension Data.
Remgro owns 50.9% of the CIV group, which in turn owns DFA. Johannesburg-based Dimension Data is owned by Japanese telecommunications company Nippon Telegraph and Telephone Corporation.
Bloomberg cited three people familiar with the matter saying Remgro and its investment partner, New GX Capital, are seeking as much as R10 billion for the DFA asset.
According to Remgro's financial results for the six months to 30 September 2016, the book value of DFA's fibre-optic network is in excess of R7.4 billion. At the end of September, DFA had a total of 9 503km of fibre in SA's major metropolitan areas and on long-haul routes.
When asked for comment on the possible deal, Remgro told ITWeb it did not comment on rumours, while Internet Solutions similarly said it "does not respond to market rumour, speculation or hypothetical questions about the company or any of its affiliates or subsidiaries".
DFA chief strategy officer Reshaad Sha told ITWeb the group remains committed to its wholesale open-access operating model.
"As an infrastructure and managed services provider, we have no intention of changing this operating model. The recent ICT white paper further clarifies the split between wholesale and retail operators, and DFA has chosen to be an active participant in wholesale services," he says.
DFA's revenue for the six months ended 30 September 2016 increased by almost 39% to R734 million mainly as a result of strong annuity revenue growth. DFA's earnings before interest, tax, depreciation and amortisation (EBITDA) for the six months grew by almost 43% to R495 million.
The company's full year revenue for the year ended 31 March 2016 increased by 14% year-on-year to almost R1.2 billion, while EBITDA for the year increased by 13% to R861 million.
DFA owns fibre network rings in Johannesburg, Cape Town, Durban, Midrand, Centurion and Pretoria. The network has been expanded to a further 21 smaller metros, including East London, Polokwane, Tlokwe, Emalahleni, George and Pietermaritzburg.
JSE-listed Remgro was founded by the family of South African billionaire Johann Rupert, who acts as its chairman. Remgro is invested in over 30 companies, including owning a 30% stake in submarine cable operator Seacom.