DFIs to the rescue
Much has been said and written about how the exorbitant cost of ICT has negatively affected South Africa socially in Africa. This has led to our children being 10 years behind their counterparts in Asia in terms of using ICT for educational and other developmental activities. This problem can be resolved by rolling-out massive ICT infrastructure to encourage competition and to reduce the cost of ICT services.
Politicians will never support major infrastructural projects that do not have a sound business case.
The role of the development finance institutions (DFIs) cannot be underestimated to achieve this. SA is graced with a plethora of the DFIs. These include the following: Industrial Development Corporation, the Public Investment Corporation, the Independent Development Trust, the Development Bank of Southern Africa, and the African Development Bank.
Although this Industry Insight mainly addresses DFIs, it also suggests the role of other stakeholders like provincial governments, municipalities and traditional authorities in fast-tracking universal access to telecommunications services. Among others, this Industry Insight concerns issues such as DFIs and their relationship with the community, partnerships and development.
Learning from examples
The Development Bank of Southern Africa (DBSA) has achieved considerable success through its existing relationships with the municipal and provincial governments, particularly in rolling out the backbone network (LGNet) that enables many local authorities to access government and commercial information. The DFIs should start to work with the traditional authorities in terms of infrastructure development. Some traditional authorities have assets that would enable any financier to lend them money without reservation. The way in which ICT developments in Moruleng (Bakgatla-ba-Kgafela) and Phokeng (Royal Bafokeng) were planned, funded and implemented should be replicated to other rural areas where the community possesses some assets that could be used to generate funding to develop the community.
In Limpopo, mineral deposits were recently found in some communities. DFIs should move swiftly and assist these communities by providing strategic support, assistance with business planning and the development of project plans.
SA faces a skills shortages across most of its public and private sector enterprises, particularly so in regard to management and technical functions. All players are required to work together to alleviate this serious hindrance to economic development - educators, policymakers, administrators, employers and training authorities must all be involved in effective initiatives to improve this dire situation.
The DFIs should collaborate and assist the provincial government, municipalities and traditional authorities in terms of skills development, particularly the ICT-related soft skills - project management, communications and change management. In some instances, DFIs should have their own pool of project managers and business analysts who can be deployed to provincial governments, municipalities and traditional authorities. These spheres of government should also be assisted in terms of their own succession planning and in the provision of permanent staff members in the multi-purpose community centres.
The lack of enthusiasm for broadband-related projects in municipalities in the North West, Free State and Limpopo provinces should, among other things, be attributed to the failure of bureaucrats to develop business cases for such projects. Politicians will never support major infrastructural projects that do not have a sound business case. The problem is exacerbated by the fact that ICT is perceived as a support function rather than a core function. It is therefore imperative for the DFIs to extend their present willingness to assist the provincial and local governments in terms of building a business case. It should be borne in mind that ICT projects compete for financial resources and political attention with more visible physical projects, such as water provision and construction of roads, houses, clinics and schools.
Supporting role
The DFIs should start to engage with all political parties that are represented in the provincial legislatures and local councils in terms of infrastructure-related matters. The manifestos of political parties that participated in the 2011 General Elections for provincial governments contained nothing, or very little, regarding ICT infrastructure. This explains why Integrated Development Plans in the local government and Provincial Growth and Development Strategies reflect ICT as a supporting function rather than a driver for tangible community and economic development.
Almost all of the existing ICT infrastructure initiatives are pursued in isolation within the local or provincial government entity. This means each group of planners and implementers is covering the same or similar ground in their work, wasting time and resources. The DFIs should facilitate collaboration among provincial and local governments. In terms of ICT infrastructure projects, provincial governments have much to learn from the metropolitan municipalities and traditional authorities. City metros have done extensive research, and prepared sound business cases and plans for broadband network projects. Information contained in these documents can be customised and used in another environment.
Provinces and municipalities should be discouraged from operating in silos. They need to learn from each other. The successful models could be customised and deployed in other municipalities, traditional authorities and provinces. In instances where traditional authorities built their own infrastructure in the past, there has been some friction with the local government, arising from differences of opinion about whose mandate applies. This kind of squabble can be eliminated by integrating the traditional authorities' developmental plans into the municipalities' IDPs.
If the DFIs work with the provincial and local government, SA can achieve universal access to ICT within a decade.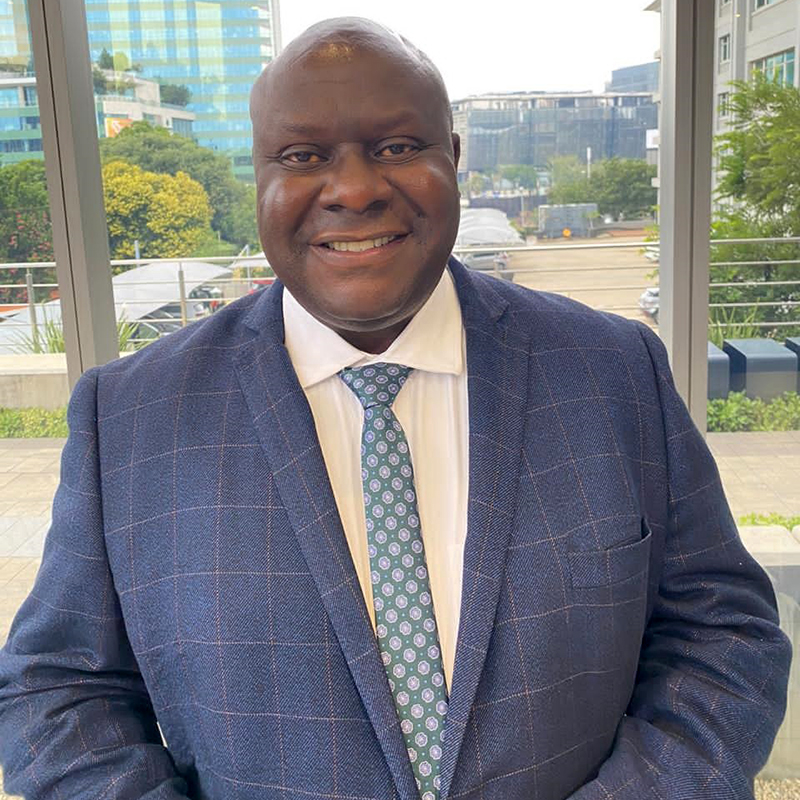 Professor, University of Johannesburg

Rabelani Dagada is a professor of practice at the Institute for Intelligent Systems in the University of Johannesburg. He has extensive experience in the academic, public and private sectors. He holds a Masters Commerce in Information Systems from Wits University, and PhD in Information Systems from UNISA. He is on Twitter: @Rabelani_Dagada