Tink Labs brings hospitality IOT device to SA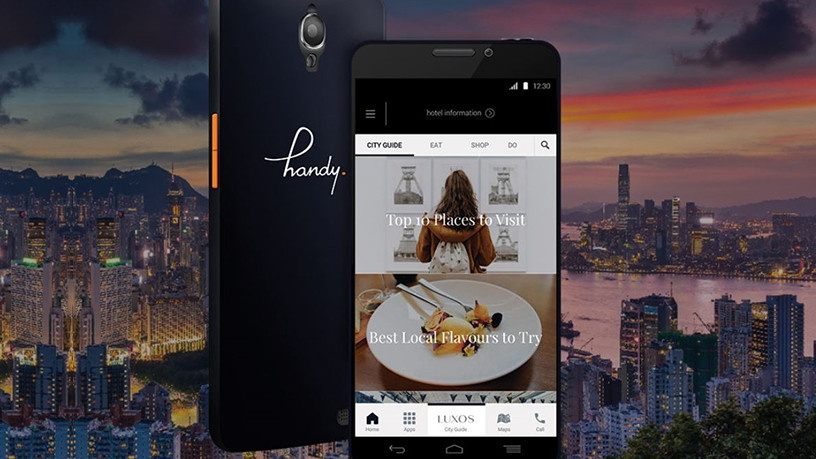 Hong Kong-based hospitality technology provider Tink Labs has entered the South African market to offer the mobile travel solution Handy to its guests.
First launched in September 2012, Handy is a complimentary amenity that combines an in-room guest services platform that interacts with hotels, says Tink Labs.
In March Tink raised $125 million to roll-out its 'Handy' devices - free smartphones -across hotels around the world.Investors included FIH Mobile, Sinovation Ventures and Cai Wensheng.
To date, Handy is available in 70 cities, covering 500 000 rooms and has helped 18 million global travellers to stay connected, adds the company.
Guests who now stay at Handy's hotel partners in SA will enjoy the use of the mobile device at no cost, says Tink Labs. Travellers can also explore customised city guides, curated by experienced content provider LUXOS, it continues.
The PWC report says the tourism and hospitality industry in SA continues to thrive, with overall foreign overnight visitors having increased by 12.8% in 2016. The solution offers a suite of tools and call-to-action functions that reshapes the way hotels engage, communicate and cater to guests and their modern travel needs, says Tink Labs.
Deloitte says forward-thinking companies in the hospitality and travel industry with an eye towards innovation could turn some of the challenges into opportunities in the coming year. Technologies including artificial intelligence, mobile applications, and the Internet of things should enhance the customer's experience to remove pain points from travel, it notes.
According to Terence Kwok, founder and CEO for Tink Labs, the device serves as an integrative platform to fulfil hoteliers' mission to enable better engagement, services and loyalty between guests and hotels.
"Our launch will further demonstrate Handy's unique offering in transforming hospitality and tourism at a global scale."
"A mobile-first strategy has become more critical than ever for an enriched travel experience in today's digital age. Today, Handy will connect travellers so they can enjoy South Africa as a premier travel destination, reveal local gems on the go and share their experiences," says Steven To, MD for Africa for Tink Labs.
According to Tink Labs Web site, in SA Handy has been deployed in Johannesburg at Ocean Gardenia, Vineyard Hotel and Derwent House in Cape Town as well as Sugarbird Manor in Stellenbosch.