Analysts sceptical about Virgin's chances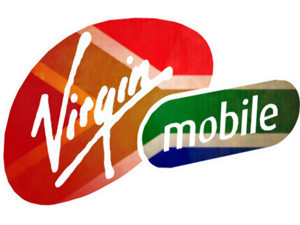 After months of silence, Virgin Mobile SA has finally made headlines with an ambitious free on-net calls promotion that it hopes will double its estimated subscriber numbers within the next three years.
However, market analysts are sceptical and many question whether the mobile virtual network operator (MVNO) is still relevant as a competitor in the local mobile space.
On Saturday, Virgin Mobile unveiled free on-net calls as part of a three-month promotion, saying the tiered offering will be available to prepaid, post-paid and top-up contract customers. The MVNO says the promotion is the first part of a phased approach to boost its subscriber base, but would not comment on future phases at this stage.
"We have set ourselves the target of one million subscribers in the next three years, and this is just one of the ways we intend achieving this," says Virgin Mobile SA CEO Anton Landman.
While Landman refused to be drawn on the company's current local subscriber base, saying this is competitively sensitive information, telecoms analysts agree the operator's estimated total number of subscribers is around the 500 000 mark.
Contrary to expectations, the company surprised pundits by making a play in the voice space, rather than targeting attractive data offerings to entice potential customers. However, the hotbed of activity that the local mobile data space has become, seems to be the primary reason for Virgin giving it a wide berth.
While the company says it maintains a strong focus on data and has added generous data inclusions on all of its contract and top-up packages, the "intense market competition surrounding data was another consideration for Virgin Mobile's focus on voice differentiation".
Rewind, rethink
However, analysts are less upbeat about Virgin Mobile SA's moves in the market. Independent telecoms analyst Spiwe Chireka says free on-net promotions are usually used by operators as a means of customer retention.
"Going forward, perhaps they need to look at what they didn't do from the start," says Chireka, adding the MVNO fell particularly short on differentiation, essentially offering nothing new to local users. "They used to have these big packages with lots of free minutes, but this would have maybe worked in a market that ports. But South Africans do not port; they have no compelling reason to."
She also questions the company's focus on voice, saying a competitive foray into this space is too late. "I disagree with the voice approach. There's currently a three-man race in the market, between Vodacom, MTN and Cell C.
"Virgin Mobile risks becoming completely irrelevant in the local market, and I doubt Vodacom or MTN are staying up at night and wondering what Virgin is doing."
Chireka says the operator still retains a certain measure of relevance in the market as an additional option for consumers to consider, but adds Virgin Mobile has largely failed as a competitor to the established operators.
"I struggle to predict how they are going to attract more customers," says BMI-TechKnowledge analyst Brian Neilson. "Will this latest offer be enough? I don't think so."
Virgin Mobile, says Neilson, should be considering a massive marketing assault, if it wants to have any chance of attracting subscribers. "They would need to work on awareness and outspend everyone. But would that even be enough as a churn-driver?"
Neilson argues it is more a case of a lack of advertising that has been the undoing of Virgin Mobile locally, rather than local consumers' resilience to porting. "Those who have wanted to switch have already switched. I don't think this was their greatest inhibitor."
More MVNOs coming
Africa Analysis analyst Dobek Pater says the company has failed to perform in SA over the past few years and, after some initial growth, it plateaued at about half a million subscribers. While Pater believes it is theoretically possible for the MVNO to reach a million customers in three years, he says the company would have to do something "very aggressive".
"The free on-net calls promotion might not be an attractive enough proposition - how many people do you know who are with Virgin Mobile? Who are you really going to call on their network?"
Pater says several other factors would also make Virgin Mobile's proposed target difficult to reach, including the ongoing price war in the mobile space, as well as the fact that new MVNOs are expected to enter the market, creating more competition in this space. In July, local retail giant Mr Price entered the mobile space with its MVNO offering - MRP Mobile.
Pater says one of Virgin's initial missteps was the decoupling of handsets and contracts - underestimating the local market's appetite for subsidised handsets. "I also thought that they would form strong partnerships locally, such as teaming up with Virgin Active. But I think they over-estimated brand affinity in the local space.
"The market is a lot more competitive than they expected and they needed to be much more innovative," he says.