Samsung leads feature phone market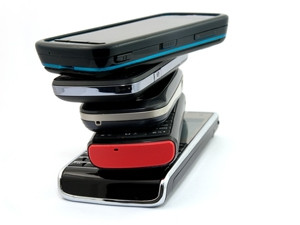 Samsung was the world's number one feature phone vendor last year with 13% market share, followed by Nokia in second place with 9% share.
This is according to the latest research from Strategy Analytics, which found global feature phone shipments reached 396 million units in 2016.
Strategy Analytics director Ken Hyers says feature phones made up 21% of the 1.88 billion mobile phones that were shipped globally last year.
"Feature phones today still account for one in five of all mobile phones bought worldwide and the category is surprisingly larger than many think," he adds.
Neil Mawston, executive director at Strategy Analytics, says Samsung shipped a sizeable 52.3 million feature phones worldwide and captured 13% market share last year.
"Samsung is the world's largest feature phone vendor, with a deep retail presence and a wide range of enduringly popular models such as the Xcover 550. Nokia, run today by HMD Global, shipped 35.3 million feature phones for 9% market share worldwide in 2016.
"Nokia has struggled in smartphones, but it maintains a very good reputation for delivering user-friendly feature phones at competitive prices, such as the Nokia 230 Dual SIM."
Mawston says TCL-Alcatel held third place with 7% of the feature phone market last year. While the group has been losing ground in smartphones, its feature phones "remain in demand among price-sensitive consumers in Latin America and elsewhere".
However, Strategy Analytics found that over 70% of the market is still made up of smaller "other" phone makers.
"Hundreds of millions of feature phones continue to be sold in emerging markets such as Africa and India. Consumers like the low prices and simple usability of feature phones. However, profit margins for feature phone manufacturers tend to be fairly small, and companies like Nokia or Samsung will have to maintain high volumes and tight cost control if they want to sustain profitability in the future," adds Ville-Petteri Ukonaho, senior analyst at Strategy Analytics.