ICASA delays spectrum auction indefinitely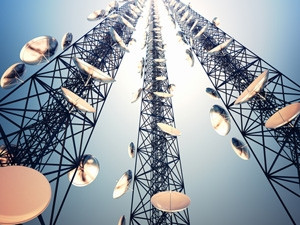 The Independent Communications Authority of South Africa (ICASA) has further pushed back a planned radio frequency spectrum auction process, with no future date set.
The authority published a Government Gazette this month in which it has deferred the timeframe for the award process for the auction "until further notice".
This comes as no surprise after telecommunications and postal services minister Siyabonga Cwele succeeded in September last year in his bid to halt the auction process.
At the time, the North Gauteng High Court interdicted ICASA from implementing the licensing steps and processes referred to in an invitation to apply (ITA) issued in July 2016 and also interdicted it from accepting any bids for the ITA and from taking any steps to advance the ITA. Now the process seems to have been deferred for an indefinite period.
The original ITA was issued for licences for spectrum in the 700MHz, 800MHz and 2.6GHz bands, to be used to provide mobile broadband wireless access services in SA. However, Cwele challenged the licensing process, saying ICASA should have waited until the department had finalised its Integrated ICT Policy White Paper before inviting operators to bid for spectrum.
The White Paper, which was three years in the making, was finalised and published in September 2016 and the new policy is supposed to replace the separate white papers on telecommunication (1996) and postal services (1998).
The new policy was a shake up from the previous policy framework for spectrum allocation and called for the establishment of a wireless open access network (WOAN) which would be "a public-private sector-owned and managed consortium".
Back then, Cwele said the new open access regime would necessitate a revised licensing framework to accommodate more players and open up the market.
The WOAN idea has, however, been met with a lot of criticism from analysts and mobile operators alike, and how and when exactly it will be implemented remains unclear.