Understanding the modern workspace
The Realpresence Trio HD conference phone from Polycom can be used in huddle rooms or large 20+ seater workspaces, says Gail Holt, MD of Hardware.com.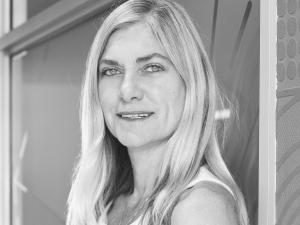 According to one of the many online dictionaries consulted, a workspace is defined as space allocated for your work (as in an office). Type of: space. an area reserved for some particular purpose; a space in which to work.
"In the old days, workspaces consisted of offices on either side of a long passage. Correspondence was done via telephone or post. No wonder everyone was so relaxed; it took weeks to conclude anything! Meetings were reserved for the elite few and were held in massive boardrooms, full with mountains of cigarette smoke. There was little or no flow and little employee involvement," says Gail Holt, MD of Polycom distributor Hardware.com
Today, workspaces can take on many forms, and can be divided up into various categories, specific to size.
The personal workspace exists in the home, office and on the road. Your employees are among the 1.5 billion mobile workers around the globe. With on-the-go meetings becoming the new norm, they expect instant connectivity, and access to content wherever they work. Communication is achieved via apps such as Skype, Facetime, WhatsApp or other mobile video/voice apps that can be loaded onto your notebooks and cellphones.
The small/huddle space is an area designated for one to four people. This workspace could be a small office or huddle room (see last month's article), a small work area or Microsoft optimised room. Your workforce is embracing a new way of working, where connectivity, rich media and access to content across devices and locations are a given. Holt continues: "Video collaboration is quickly becoming the preferred method of communication. Your employees need high quality audio, video, and content sharing for meetings in small huddle rooms."
The conference space is an area designated for three to 10 people. This room would consist of a conference phone, a more sophisticated video conferencing system, and would have an audio visual component. Typically, your business and your workforce are spread across multiple locations. Modern group workspaces need to be equipped to connect your workforce no matter where they are. Your increasingly dispersed workforce has fuelled a growing demand for visual collaboration. To satisfy this demand, you need consistent turnkey solutions that can easily be deployed without costly room remediation.
The executive room is an area designated for six to 20 people. This room is the traditional corporate boardroom. Management needs a combination of reliable and intuitive technology in the boardroom to ensure everyone is able to fully participate in the conversation. In the boardroom, high-quality audio, video and content are needed and high-impact video collaboration is required for large groups. Audio visual would typically be installed in this room.
The immersive room is designed for four to 28 people. Immersive telepresence offers a 'real-life' collaboration experience. Even though thousands of miles may separate your meeting rooms, your technology has to make employees feel like they're in the same room or across the same table, to innovate, solve complex problems and enable better decision-making for your business. Although this is an incredible real-life experience, the system costs millions of rands to install and maintain.
Lastly, there's the collaborative workspace, which is an area designated for two to 12 people. This enables teams anywhere to 'meet' face-to-face. People are positioned in a circle around the central video station. Innovative, human-centred technology enables more natural brainstorming and efficient problem-solving.
"Whether your workspace is a huddle room or a large corporate boardroom, these rooms all need some kind of audio visual technology to enable content sharing and effective collaboration. Which, after all, is what the modern workspace it all about," Holt adds.
The challenge with audio visual is that, in most cases, it can be a real headache for IT managers to facilitate the installation. Firstly, he needs to ensure the space has an adequate amount of power and network points. Network, power and audio/video cables need to be connected, and then somehow hidden under the floor to ensure a neat room. "Not only is this time-consuming, but the install can be costly, and this is before any AV equipment has been installed."
An audio visual solution comprises a projector, or some type of video system for content sharing and video conferencing, screen(s) or display(s) as well as an amplifier and speakers (and microphones and much more for the really large rooms). For huddle rooms, small boardrooms and collaborative workspaces, the huge cost and complex infrastructure makes most IT managers abandon the idea of installing AV in these spaces. "Even though it would allow for more employee flow and interactive sharing, which results in more productivity."
Polycom designed the Realpresence Trio to address the pain points of audio visual. Holt says: "The Realpresence Trio is not just a phone, or a video endpoint, it is an audio visual system made easy." The Realpresence Trio reduces the huge cost associated with installing AV in these small workspaces, and completely simplifies the installation and AV requirements for IT managers."
The Realpresence Trio is first and foremost the highest quality HD conference phone Polycom has ever manufactured. The conference phone can be used in huddle rooms and its range and voice pickup makes it the ideal conference phone for the large, executive, 20+ seater workspace. "It extends the breadth of all spaces."
Add the Visual+ plug-in device to the base conference phone, and the IT manager turns this phone into a presentation device to share local content, including video clips, worksheets, etc. The Trio allows for simple sharing of content. Share via a cable or WiFi from your notebook or tablet, and connect via Bluetooth for audio via your notebook or cellphone, seamlessly.
In addition, the high audio quality of the Trio negates the need for an external amplifier and speakers in the huddle room, boardroom workspace, although it still gives the attendees a powerful voice experience.
In the appropriate workspace, the Realpresence Trio becomes a full video conferencing system with the addition of the Visual+ and the plug-in camera. VC capability is enabled simply by plugging the Visual+ into the phone and the Webcam into the Visual+ unit. "The Realpresence Collaboration kit facilitates simple, quick, impromptu meetings, and content sharing both locally and globally, at the touch of a button.
"The Realpresence Trio is a conference phone, a voice/audio device, a presentation enabler and a video conferencing solution. The quality, all-in-one features and affordability make the Trio a perfect AV device for smaller modern workspaces," Holt concludes.
[VIDEO=mMZg5kivJzY]