Ithuba, Vodacom to modernise lottery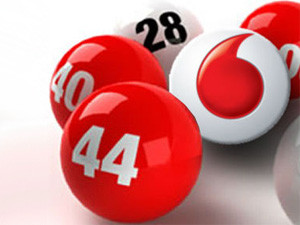 Ithuba, the newly appointed licence operator for SA's National Lottery, has partnered with the country's biggest mobile operator as its communication services provider to "modernise" the system's infrastructure.
The company announced the partnership this morning, just short of a month before it launches a revised lottery to millions of South Africans, officially planned for 1 June.
As part of the partnership deal, Vodacom Business will provide more than 11 000 SIM cards to Ithuba, to service its network and connect the lottery terminals to all retailers nationwide. This will allow Ithuba to be able to make immediate pay-outs to all lottery customers, irrespective of their demographic area.
Charmaine Mabuza, CEO of Ithuba, says the decision to bring Vodacom on board was driven by the operator's "reliable" network and its national footprint. Vodacom has about half of the country's subscriber base (32.7 million as at December). "We want the lottery to be easily accessible and the payment system to be effective in any region."
Vodacom will provide Ithuba with the communication infrastructure necessary to connect the central gaming systems, regional office and the retailers' lottery terminals.
Vuyani Jarana, chief officer of Vodacom Business, says the SIM cards the company will supply will enable terminal-to-terminal connections, translating into a broader player audience.
Who is Ithuba?
Ithuba Holdings will start running the national lottery from next month, taking over from Gidani, which held the second licence after the lottery came into being in 1999. Ithuba, which means "an opportunity" is privately held and was founded by the Zamani Equity Fund.
In 2013, Ithuba bid for a licence to run the lottery through a special purpose vehicle, Zamani Gaming. In December, Gidani's legal challenge against trade and industry minister Rob Davies to award the lottery to Ithuba was overturned, paving the way for Ithuba to put systems into place.
Last month, Ithuba said its "teams are working around the clock" to get ready for the lottery and has opened "state-of-the-art data centres that will form the very backbone of the new lottery network system".
Mabuza noted: "Ithuba is doing everything it can to ensure the transition from moving from one lottery operator to the other is seamless. Having recruited a significant number of industry experts and the best minds in the business - much of our operational readiness targets has been met."
Ithuba's shareholders are:
* Imbhumbha Management
* Kwabo Holdings
* Zamani Gaming
* Paytronix Systems
* Inhlangano Management