2016 smartphone trends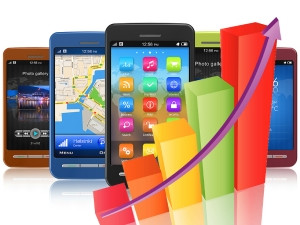 Smartphone financing will become the norm in 2016 and smartwatches will start to cannibalise fitness bands. This is according to the latest research from Strategy Analytics, which predicts three major trends for the global smartphone market next year. The third prediction is that Indonesia will join India as the next big smartphone market after China.
Strategy Analytics director Ken Hyers says smartphone instalment plans and lease-to-own programmes will go global in 2016, as manufacturers take programmes that first gained traction in the US to other markets.
"Apple iPhone Upgrade Program and ZTE SmartPay are among early leaders in using direct financing to boost smartphone shipments or enhance customer stickiness. Operators, like Sprint, will feel the squeeze from vendor-led financing and will need to respond vigorously with their own customer loyalty and lease-to-own programmes," according to Hyers.
In terms of the wearables market, Strategy Analytics forecast global smartwatch shipments to grow 57% in 2016, while fitness bands will grow just 8% next year.
"The Apple Watch will prove a relatively popular accessory for smartphone owners during the busy Q4 2015 holiday season and into 2016, when the next generation of smartwatch models will be launched," says Cliff Raskind, director at Strategy Analytics.
He says smartwatches optimised for health and fitness, like the Moto 360 Sport, are emerging as strong alternatives to Fitbit and other players in the fitness band category.
"Just as multifunction smartphones displaced most feature phones, multifunction smartwatches that support fitness apps, social feeds and music-to-go will eventually cannibalise mid-to-high-tier fitness bands."
Indonesia will also emerge as a smartphone powerhouse in 2016, and will soon join India as the next big smartphone market after China.
"As China's growth slows due to maturity, smartphone vendors will increasingly search for fresh growth in other emerging countries. India and Indonesia together will represent 13% of all smartphone shipments worldwide next year," according to Neil Mawston, executive director at Strategy Analytics.
India is set to overtake the US as the second-largest smartphone market by 2017. India and Indonesia will be the fastest-growing smartphone markets among the world's 10 biggest countries from 2016 to 2020.
"We also predict some smartphone and component manufacturing to shift out of China and into India and Indonesia during the coming years, for closer supply proximity to these growing pools of demand," says Mawston.
African growth
The research also predicts smartphone sales in Africa will continue to rise going forward. SA remains one of the biggest handset-consuming countries in Africa, along with Nigeria.
Strategy Analytics says the Africa and Middle East (AME) region's global handset and smartphone market has seen a strong growth trajectory and will continue to do so in 2016. In terms of handset shipments during the third quarter of 2015, AME accounted for an 11% share of the global handset market, to become the second biggest region behind Asia Pacific.
"In terms of the smartphone market, AME accounted for a bit lower than 9% share of the global smartphone market during Q3 2015, due to their economic weakness, tardy network evolution to 3G/4G, and their belated shift towards smartphones, but became the fastest-growing region in terms of annual growth," according to Strategy Analytics director Woody Oh.
He says the African continent is in the middle of becoming a "smartphone-centric society" and doubled its smartphone penetration from 32% in the third quarter of 2013 to 61% two years later.
Strategy Analytics is expecting 13% year-on-year growth on average over the next five years for SA's smartphone market, due to the heavy and fast transition from feature phone users to smartphones. However, handset shipments to SA are only expected to grow the average 2% year on year over the next five years because of a saturated market.
"Samsung is dominating the South African smartphone market, mostly boosted by its greater distributional channels, well-known brand awareness, diverse products and heavy focus on the lower-tier market," adds Oh.