SA Connect misses rollout targets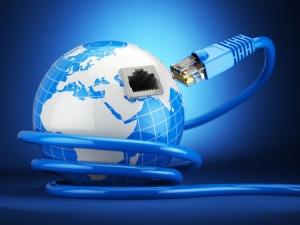 MTBPS 2017: Changes to the implementation model for phase of SA Connect have resulted in delays in rolling out the broadband project.
This is according to the Adjusted Estimates of National Expenditure document, which forms part of the 2017 Medium-Term Budget Policy Statement presented by finance minister Malusi Gigaba in Parliament today.
Earlier this year, the Department of Telecommunications and Postal Services (DTPS), which is charged with overseeing the government broadband project, said it was exploring alternative mechanisms, within the provisions of the law, to implement phase one of SA Connect.
SA Connect is the national broadband policy adopted by Cabinet in 2013. The project aims to deliver 100% broadband connectivity to government facilities by 2020. It is also expected to deliver broadband access to 90% of the country's population by 2020 and 100% by 2030.
Due to the magnitude of the project, the South African government decided to implement the project in two stages: phase one and phase two.
In terms of phase one, the project would connect all schools, health facilities, government offices, Thusong Centres and post offices, in eight rural district municipalities, to broadband services.
Last year's adjusted expenditure document stated the key objective of phase one of SA Connect is to provide connectivity to 2 800 of 5 803 identified government institutions by March 2017.
However, this year's document reveals only two government institutions have been connected and none of the targeted schools have been connected.
In the document, the DTPS says targets for the SA Connect broadband connectivity project are being reduced in line with declared unspent funds.
It reads: "To date in 2017/18, the department has connected two government institutions out of a targeted 2 700 for the year, and not connected any schools out of its target of 887.
"In the second half of the year, the department will use entities within its portfolio, Broadband Infraco and the State Information Technology Agency, to implement this project. The entities are finalising their agreement to ensure seamless broadband rollout, and the department is confident its targets will be met."