A newbie's understanding of enterprise open source
This article was written by Mercia Oosthuizen, product manager at Linux Warehouse.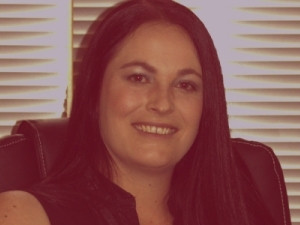 Coming from a pure belief and understanding in proprietary solutions to the open source industry, I was asking the question: why pay for something that I can get for free? I'm sure I am not the only one asking the question, says Mercia Oosthuizen, product manager at Linux Warehouse.
After some reading, exploring and ample questioning, I came to a conclusion...
I am going to start my explanation and understanding of enterprise open source with a personal experience. It's non-technology-related, but that made sense to my non-technical mind.
I've been paying medical aid futilely for years. Then one day I sat back and asked my husband: why? We have this comprehensive medical aid and we hardly ever get sick. The only time we've made use of the hospital plan was with the birth of our healthy daughter. So why pay all this money we can spend elsewhere and actually enjoy something from it?
We continued with the same comprehensive medical plan, however, and in November last year, I realised why. Our baby boy was born with a condition that required major surgery at the age of three months. We never saw this coming and did we not continue with the medical aid payments on a comprehensive plan, we would have been in a crisis. The outcome was a successful operation and the medical aid covered every cent of the very expensive neuro-surgery and a massive ICU bill.
In hindsight, what were we paying for all these years? The answer: a monthly subscription fee for a service that is available not only in times of unforeseen crises, but also on a daily basis, giving us peace of mind that we are covered, allowing us to carry on with our daily lives.
The same applies to enterprise open source software. Your free open software might give you everything your organisation requires, but what happens when disaster strikes and your free open version is not supported? Remember, the software is free, but you pay a monthly subscription for an extremely valuable service and support. Ask yourself; do you prefer risk-free or cost-free?
You pay that subscription just like you would with medical aid or car insurance, ensuring your valuable infrastructure with all your information and investment is protected, supported and running at optimal capacity.
What does this mean for your business?
1. You can run your mission-critical workloads securely, reliably and with almost zero downtime when you are backed by SUSE Linux Enterprise Server. And what's more, you can do all this at a fraction of the cost of your proprietary software.
2. You can run enterprise-class e-mail, calendar and collaboration with the help of Zimbra that is easily deployed, managed and scaled at a dramatically reduced cost compared to proprietary solutions.
3. You will have an always-available database with EnterpriseDB's Postgres Advanced Server, which has a proven track record for supporting some of the toughest transactional systems and read-intensive applications. All of this is available to suit any budget.
I am just touching on the basics here, but this makes enough sense for me as a non-technical individual to want to explore enterprise open source even more. I recommend you do too.
For more information on these solution:
SUSE: Console Glass maximised performance and uptime and cut IT operational costs by almost 25% http://www.youtube.com/watch?v=kuZMqLw5C50
https://www.suse.com/success/stories/consol-glass.html
Zimbra:Secure and Private Collaboration: Three critical questions for reducing risk
EnterpriseDB: Optimising open source for greater database savings and control
For more queries, contact marketing@linuxwarehouse.co.za or tel +27 155 34 11
Telephone: 011 795 7950
Get in touch with the Linux Warehouse team and it will help you get started on implementing an open source solution. The team ready to speak to you and even meet with you to discuss your pain points and even just a conversation about who Linux Warehouse is and what solutions it has on offer.